Version 1.9.1 of Nokia Care is available here in the Nokia Store, a free download, of course.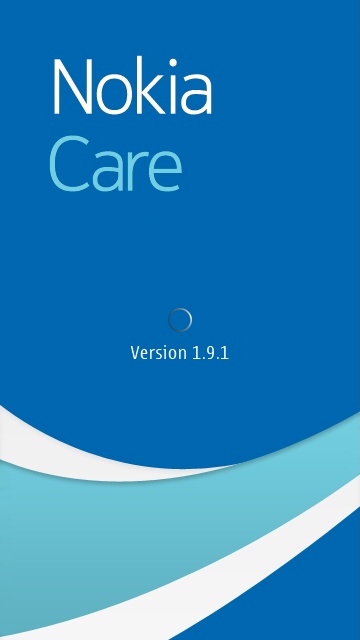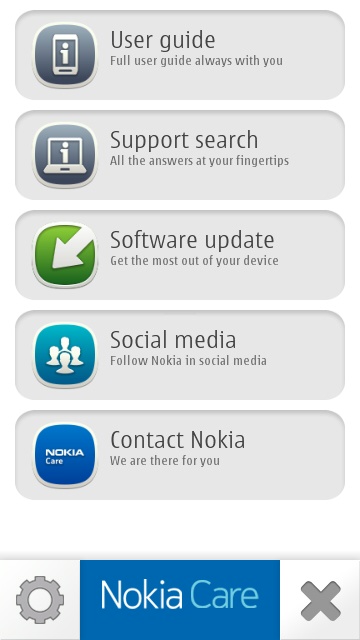 Implemented in Qt, Nokia Care runs rather slowly, pulling content from the Internet in the same manner as Nokia Store and Social, but looks nicely modern - importantly, it's hooked into some phone functions, not least the built-in 'User guide' and 'Sw_update'; main menu shown above, right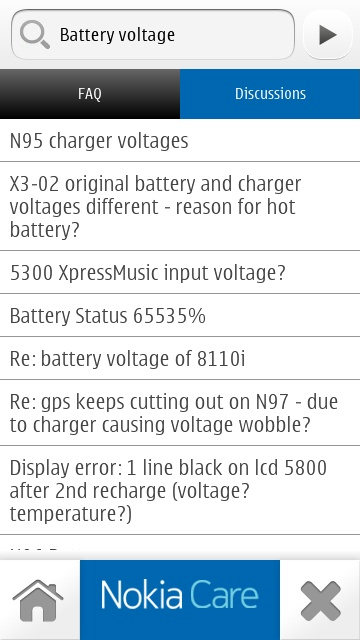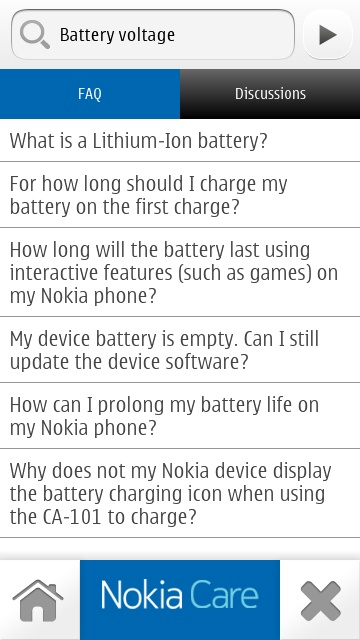 The 'Support Search' section is very nicely done, with immediate and relevant search results taken from either a prepared FAQ or, more interestingly, from the Nokia Discussions forum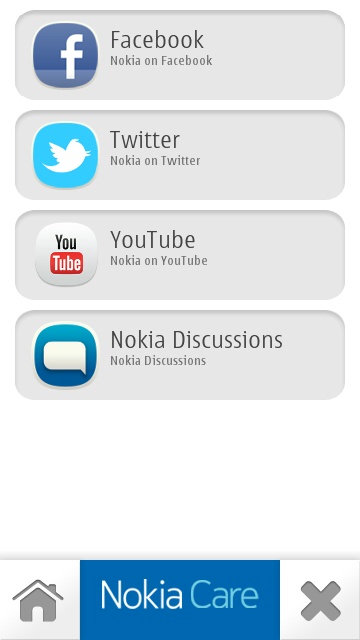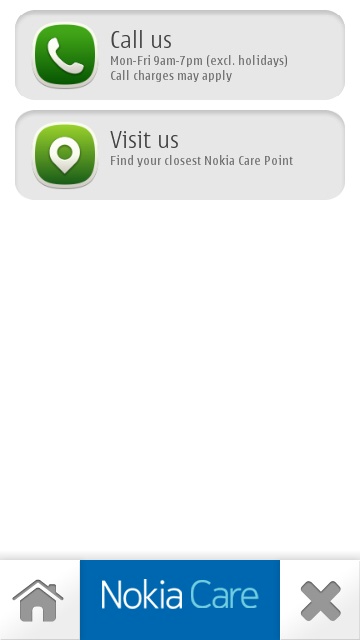 Links to Nokia online go where you expect, I was interested to check where my local Nokia Care Point is...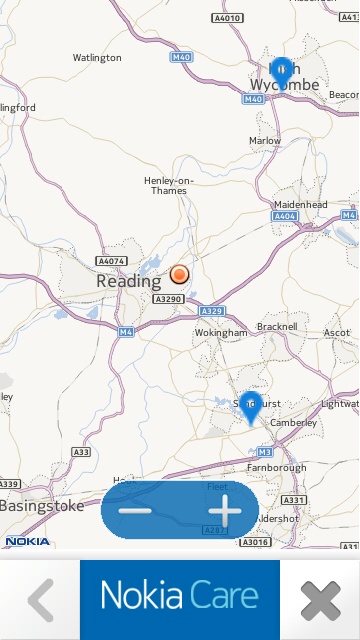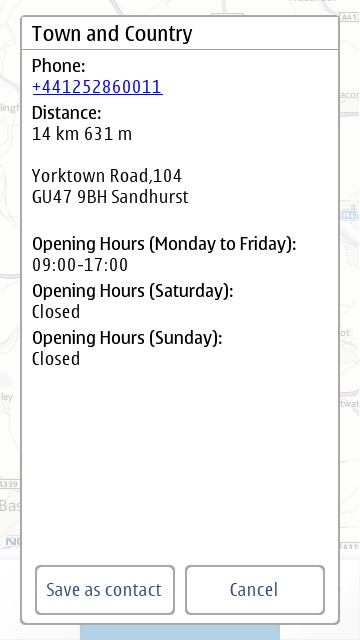 Turns out there are two, each around 10 miles away - I've been to 'Town and Country' before and they've been excellent. Note that the map is zoomable, pannable and pinchable, though doesn't seem to use Nokia Maps on the phone - vector maps are downloaded as needed.
A useful on-board resource - hopefully this can be shipped in device firmwares at some point - it might reduce Nokia's ongoing support burden for Symbian OS and its remaining hundreds of millions of users.