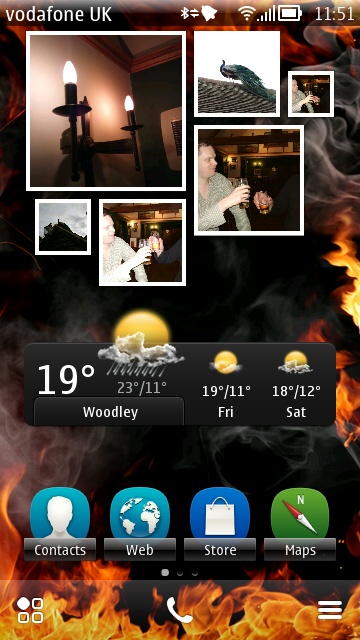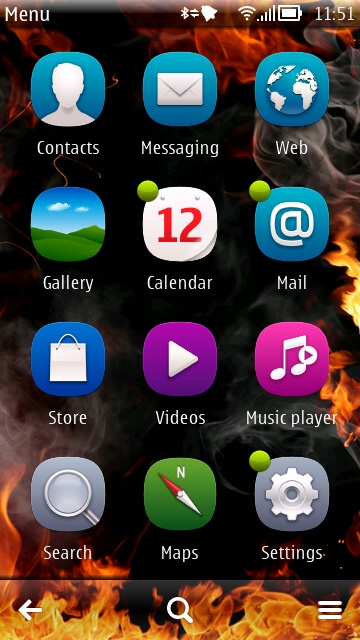 Homescreen and main application menu - the way the flames lick along the bottom and up the side is really rather splendid.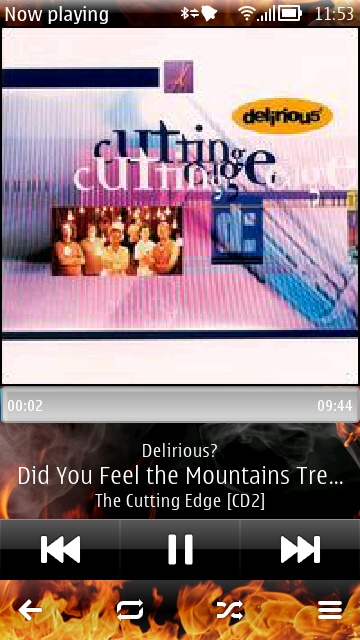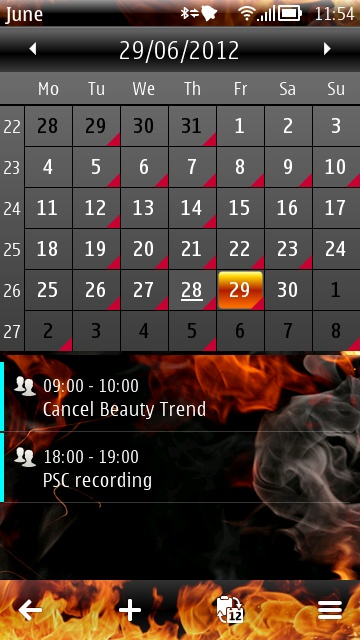 Pizero's usual attention to detail is here, with every element customised and themed (e.g. the current day highlight on the Calendar).
There - not bad for a 'burning platform', eh? 8-)
Grab Burning Platform from the Nokia Store here - it's free!