From the press release:
Pure quality: The Nokia 808 PureView hits the shelves at Amazon UK

The next breakthrough in photography will be shipping end of June

London, 26 June 2012 - Nokia is delighted to announce that the incredible Nokia 808 PureView is now available to pre-order from Amazon and will be shipping at the end of June. The Nokia 808 PureView boasts an impressive 41 megapixel sensor and Carl Zeiss optics and is the first smartphone to feature Nokia's award-winning PureView technology, which represents not only Nokia's but the industry's highest level smartphone imaging experience.
Here's the pre-order page for the black 808 PureView, and here's the white version, the UK price is £499 for both.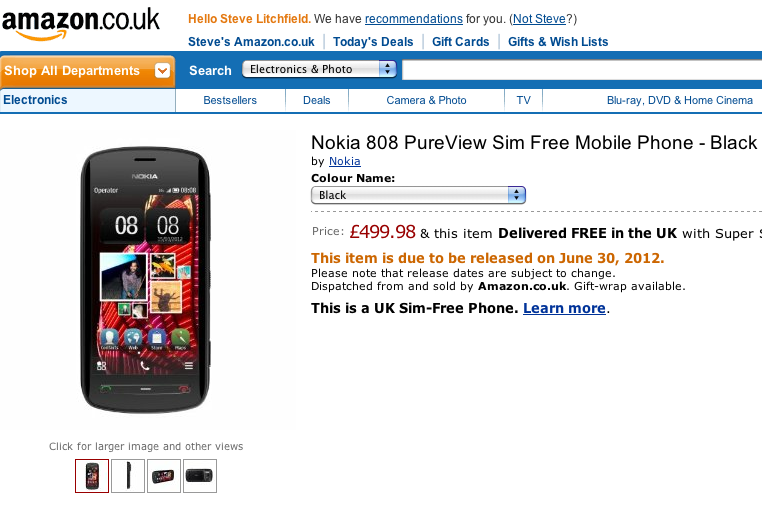 I'd venture that other UK outlets will also stock the 808 in due course, we've already seen pages up for the likes of Clove.