The idea is to swap adjacent pairs of aircraft tiles such that you immediately achieve rows of three or more of the same colour/type, at which point they disappear and, if of the same type as scheduled to 'land' next, they land at the top-of-screen airport and you get tasked with landing a new type/colour of aircraft.
If the gameplay sounds familiar then note the word 'immediately' in the paragraph above. You can't just keep swapping tiles until you get the right ones next to each other - a tile swap is only allowed if it makes a row immediately. Otherwise you're stuck with the scattered tiles you're given. And, bit by bit, have to plan swaps in order to not only gradually make more sense of the grid you start with but also land planes in roughly the right order, as requested.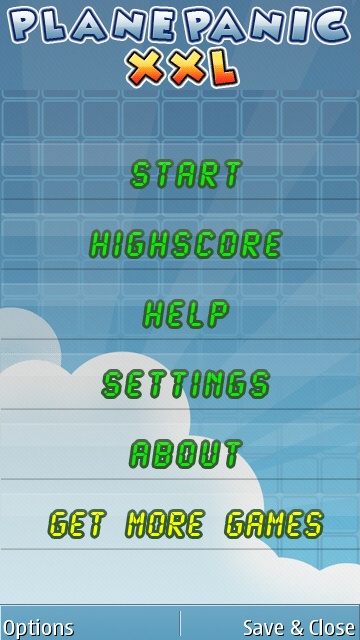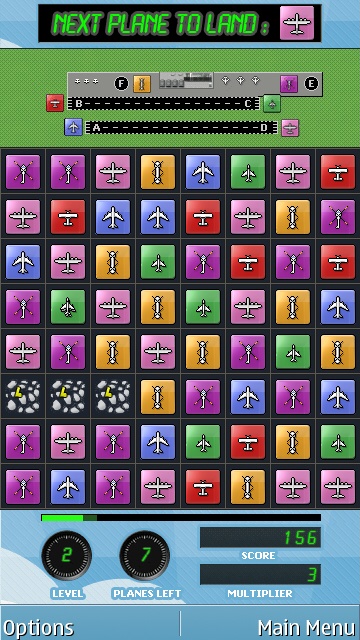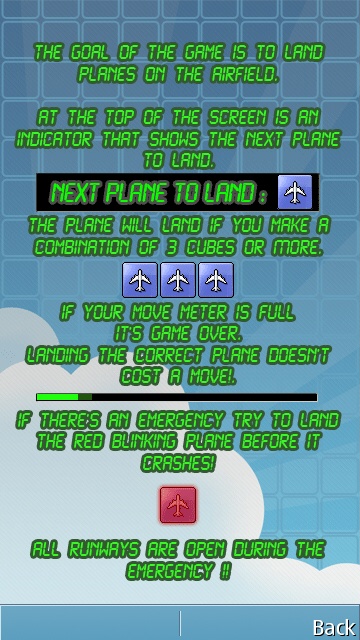 As with similar tile games, the very act of completing a row and 'disappearing' it means that everything else drops down from the top of the grid under gravity, immediately giving the grid a new look and pattern. Possibly making score-multiplying 'combinations' and, hopefully, giving you new ideas. Every now and then an emergency is declared, with a plane that has to be landed within a certain number of tile moves, and this adds a little more pressure, though note that there's no timer going, so you can think for as long as you like on each move.
Presentation is good, with subtle animations and sound effects, games can be saved for resumption later on, and at a price of 'free' I'd heartily recommend Plane Panic XXL. It's supposed to be ad-supported but I didn't see a single ad in the fifteen minutes of gameplay while writing this mini-review.
Nicely done.