The single biggest attribute I wanted to see was how 'pure' the 'PureView' shots were, i.e. with plenty of the much-vaunted pixel oversampling. What we have here is a photo at default 5 megapixel resolution, with no zooming and perfect (sunny) light conditions. Add in a cute subject with plenty of detail and you've got a photo that's worth looking at in detail.
Here's the snap, and here's the original 5 megapixel version (2.8MB):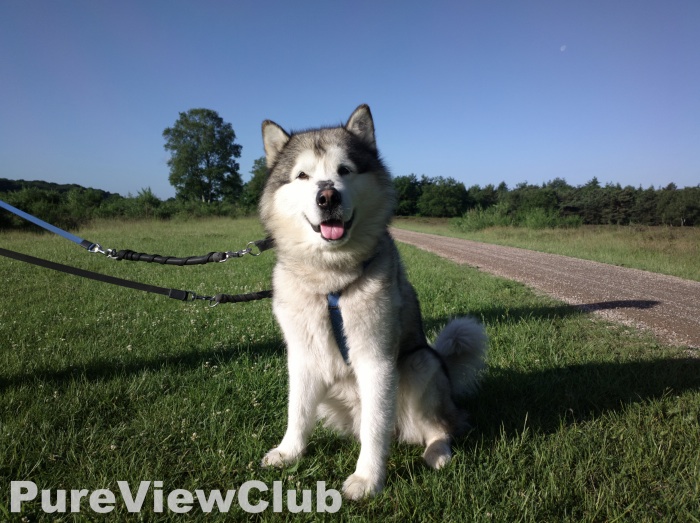 Very impressive. Yes, the acid test of PureView will be when light conditions aren't so good, using the technology to pull pure pixels out of the typical digital camera noise, but in the meantime, let's enjoy the photo above.
Cropping in to see detail in the image, first of all the dog itself: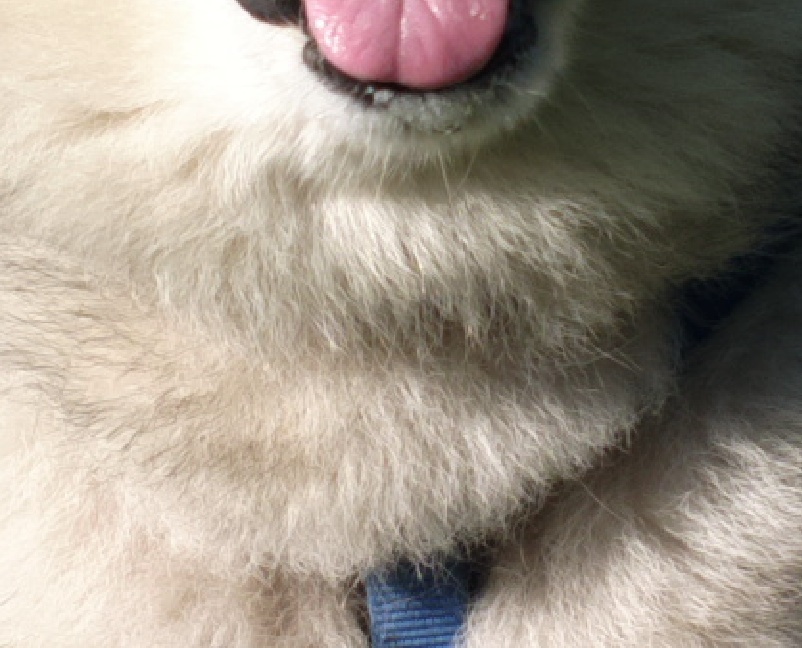 Nice and clean, as you'd expect. One way to look at the 'purity' of the image is to look at an area of the same colour, in this case the sky: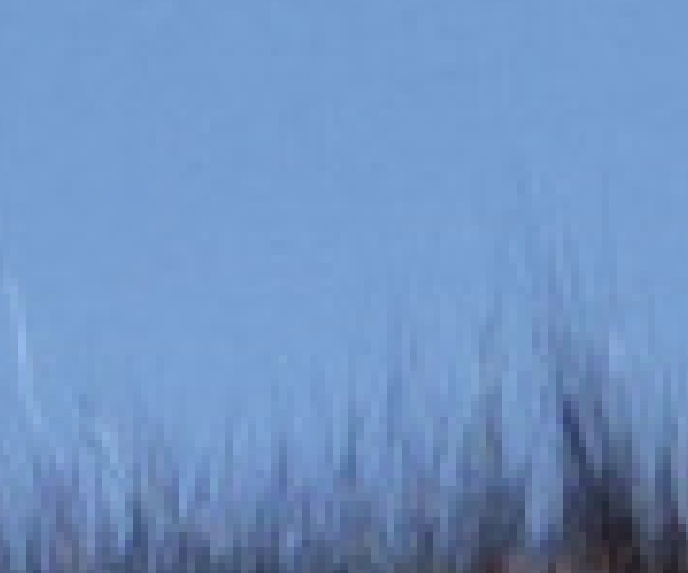 For the crop above, I've cropped in more. A lot more. In fact, I've left some of the hairs on the husky's head to show the degree of crop, we're talking down to individual pixel level. Now look at the top half of the crop. Look for blue pixels of a slightly different shade, look for artefacts - they're there but very, very minor.
Impressive again and I can't wait to get snapping myself, in all light conditions and against other competing smartphones, not least the N8, of course.
You can see Marc's full Flickr set here.