The layout of RAC Traffic is quite similar to AA Breakdown and Traffic, not really surprising since the two services are longstanding competitors. 'Traffic News' is the main event, of course, taking your position and plotting incidents around you on the map. In each case, tapping the orange dot gives more details: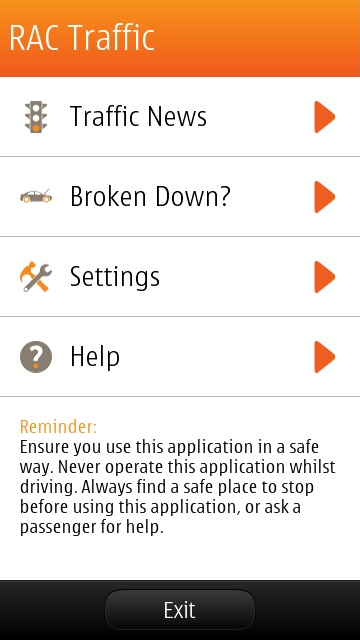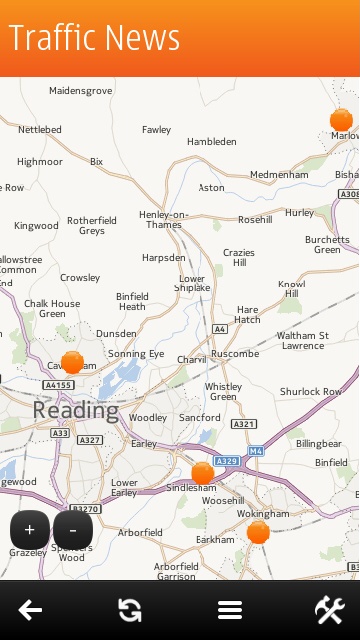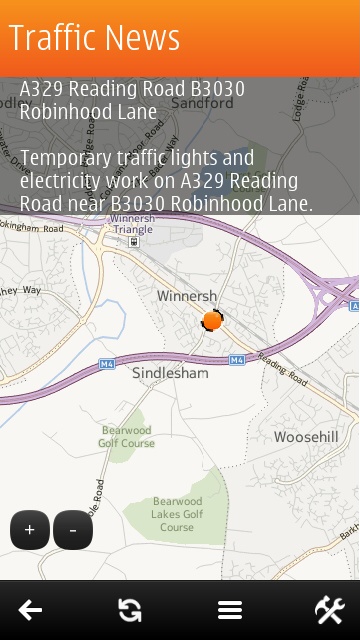 You can plot incidents or 'roadworks and planned', but - sadly - not both (the screen below shows 'radio buttons' - selecting one clears the other), which would have been more helpful. There's also a 'List view' of items, sorted by distance from your location, should you find that more helpful...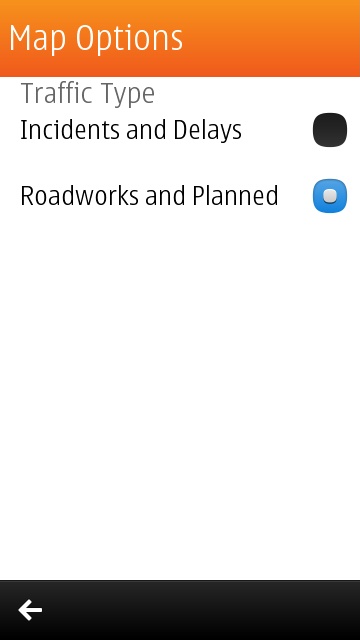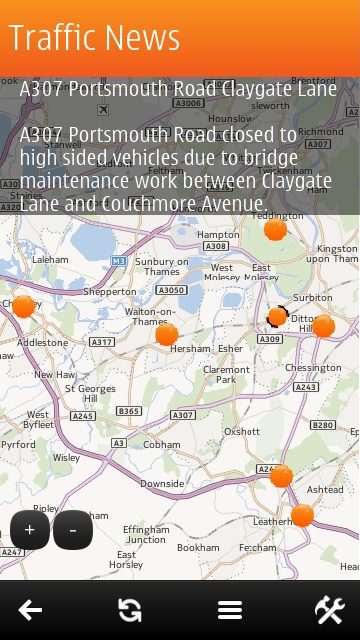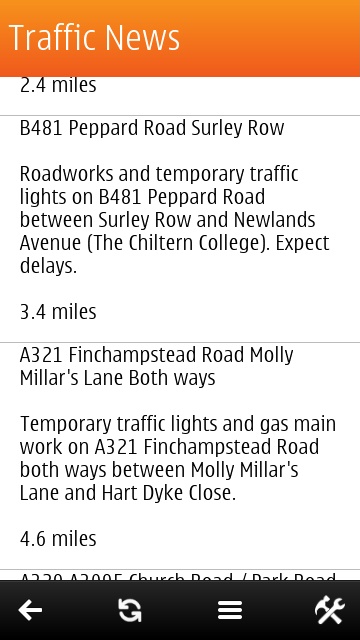 As you might expect, there are links to call RAC directly and (as with the AA app) to store your details to save looking them up later, when broken down. There's a token Help page, too.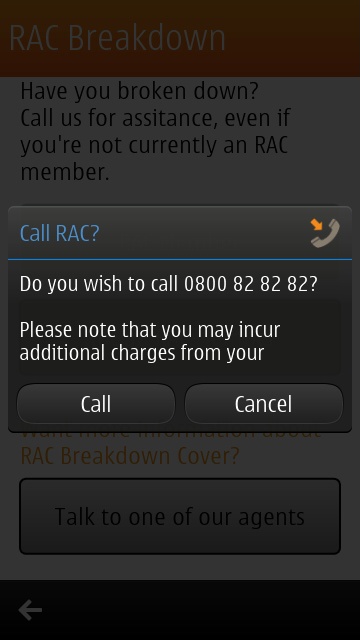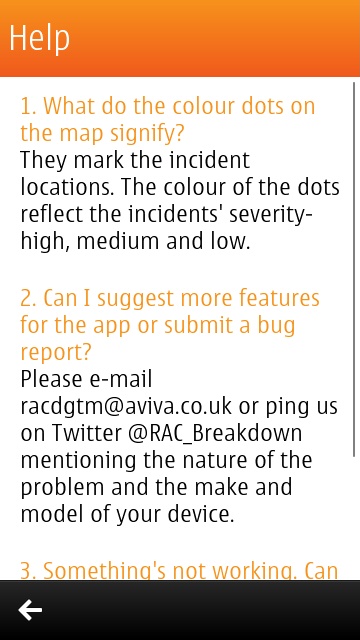 A nice version 1.0 effort from RAC, though can we have all items plotted please, perhaps with different colour dots, next time round?