In no particular order:
Microsoft's Photosynth arrives on Windows Phone
Microsoft has released Photosynth, an app for creating advanced panoramas, for Windows Phones. Using information from the phone's on board sensors (camera, accelerometer, compass and gyroscope) it can create "sphere" panoramas (i.e. a complete "3D" visualisation of everything around you). The panoramas can be viewed on the phone, shared to social networks (Facebook and Twitter), or uploaded to the Photosynth website.
Read the complete article here
TopGear app drives onto Windows Phone
An official TopGear app, from the BBC, is now available for Windows Phone. It offers easy access to selected content from the TV show and associated magazine, letting you keep up with the latest news, reviews and commentary from the TopGear team.
Content is divided into news (car news), reviews (mainly drawn from the magazine), the show (news about the TV program and its presenters), video (clips from the show) and gallery (themed collections of photos). The app's top level panorama offers a quick overview of the available content, but you can dive into each section for a more comprehensive listing.
Read the complete article here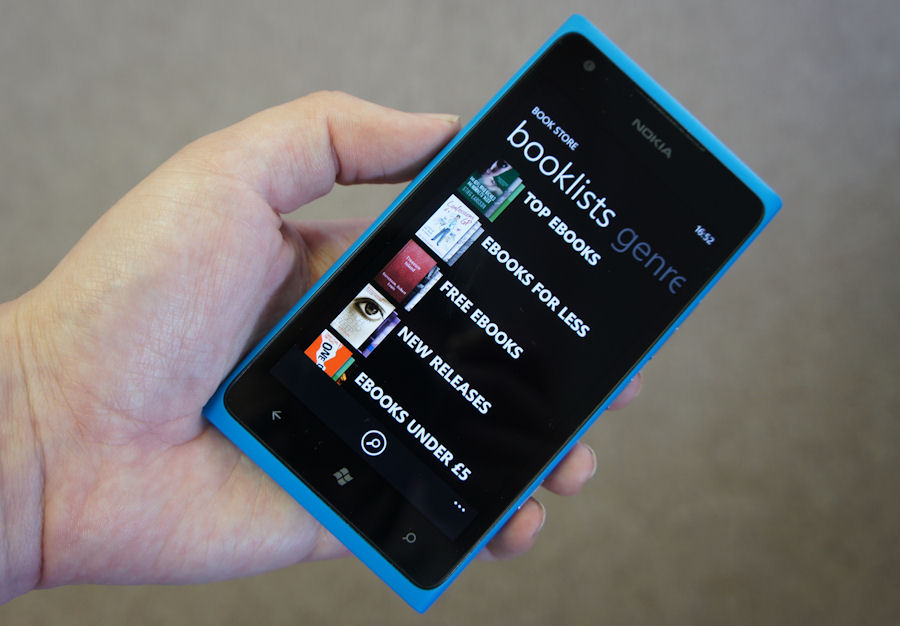 We recently reported that Nokia Reading was finally rolling out to Lumia devices, and only a few days later we have it in our hands here at All About Windows Phone. Here's our in-depth review, exploring every detail of what this latest Nokia exclusive has to offer Lumia toting book worms. What we have here is painless purchasing, and a reading experience that is on par with competing products. The only fly in the ointment is the potential of lock-in for those using multiple device platforms.
Going dark: the AAWP (All About Windows Phone) app gets an update
The first big update to the AAWP (All About Windows Phone) app, version 1.1, is now available from the Windows Phone Marketplace. The updated version adds support for a dark theme, improves comment integration, has a few minor styling improvements and includes a number of behind the scenes performance improvements and bug fixes.
The AAWP app aims to make it easy to access all of our content directly on your Windows Phone device. You can view our latest content, browse or search for content by section, and stream episodes of the podcast.

Following the release of the initial version of the AAWP app, the most requested feature was to add support for a dark theme. The updated version of the app now includes a dark theme. By default, the theme will follow that set in the phone's settings. However, if you prefer, you can override this in the app's settings and specify the dark or light theme.