Developed by the wonderfully named SwanAngel in Java, there are lots of lovingly crafted touches here, from the fire engine animations to the ever-encroaching flames on the buildings, to the way the time of day changes from black/night, complete with photorealistic moon and stars to bright sun/daytime.
Although the aim here is tapping to create safety platforms for desperate people, in many ways the actual gameplay is similar to the arcade classic Missile Command - you're having to take in the multiple falling bodies (literally) and their trajectories and speeds and then plan your platforms so that you get there in time (each platform disappears after a second).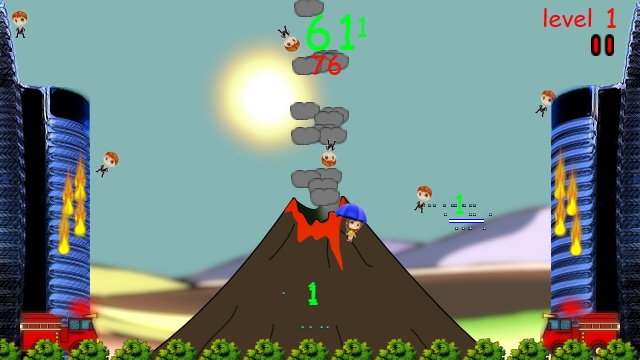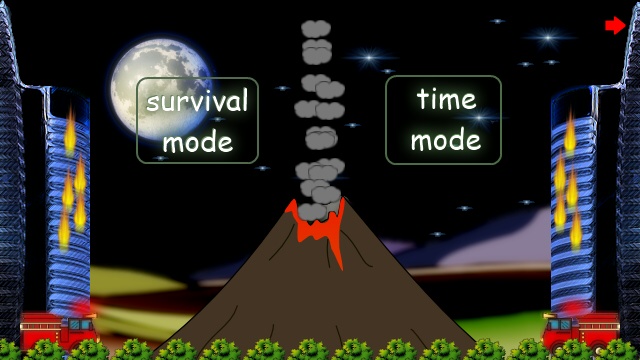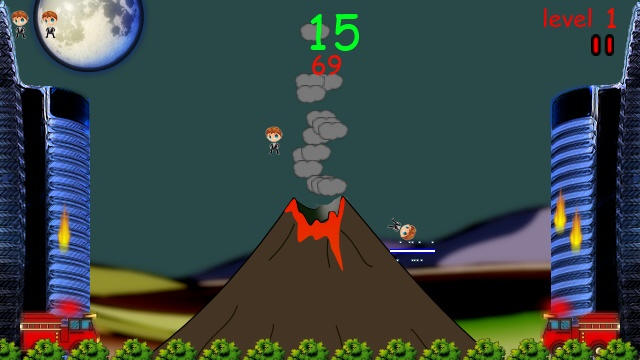 As a casual game, Hand of God HD takes around two minutes to play, after which it becomes impossibly difficult. Can you beat your high score?
Despite the macabre scenario, this is about as fun as casual gaming gets and kudos to the developer for pulling off something this smooth in Java.
Grab it from the Nokia Store for £1.