From the press release:
Introducing the new Constellation Candy Collection, the ultimate accessory to complement and enhance the discerning lifestyle of the fashion forward individual.

Inspired by this summer's must-have colours, each handset exudes personality, from the highest quality exotic alligator skin, to the exquisite natural gem stones. A Vertu handset owner can also enjoy a highly bespoke fashion week experience with invitations to
the most influential shows.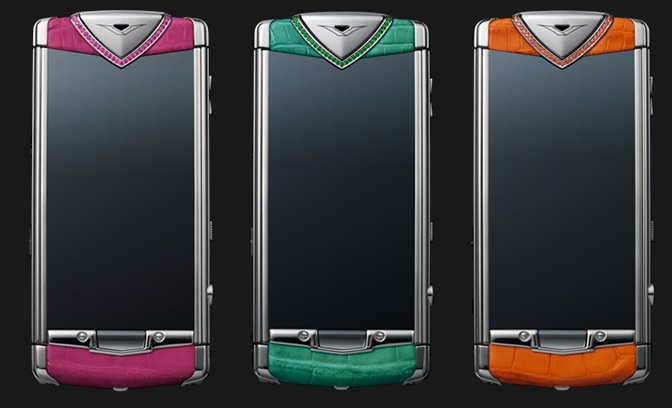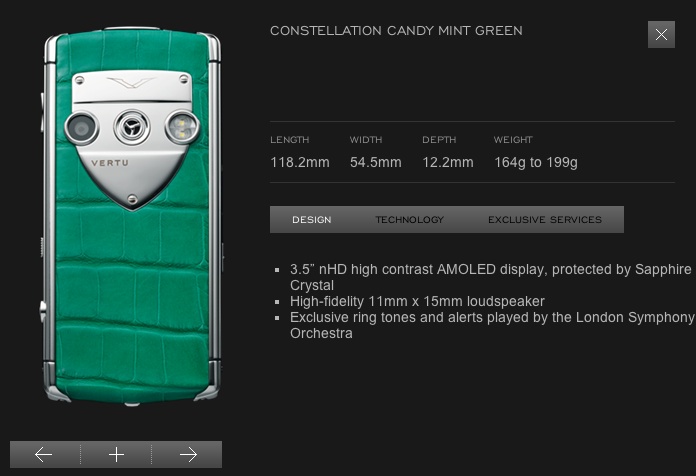 Each Constellation Candy also comes with a range of services, of course:
Vertu Concierge
Vertu Concierge Live
Vertu Club Access
Vertu Select
Vertu City Brief
Vertu.Me
At some point, we'd love to review one of these, should Vertu deign to bless us with a reply to our humble emails from the Earth below...