From the Store entry for FlightAware:
Free, live flight tracker and flight status from FlightAware for Symbian!

This app allows you to track the real-time flight status and tracking map of any commercial flight worldwide. It can also track general aviation (private, charter, etc) in the United States and Canada.

Search by aircraft registration, route, airline, flight number, city pair, or airport code.

View flight departure/arrival info as well as cancellations, gate changes, delays, and diversions.
Here's a brief screenshot walkthrough of this Qt-based app in action: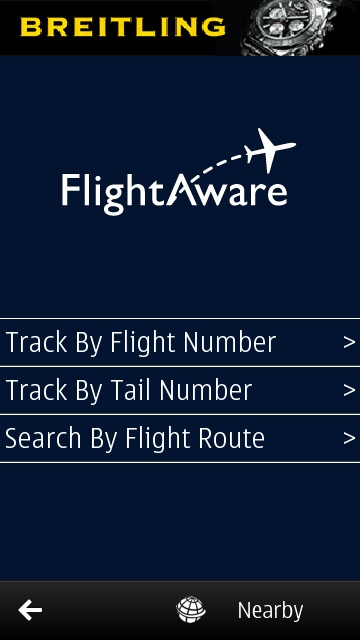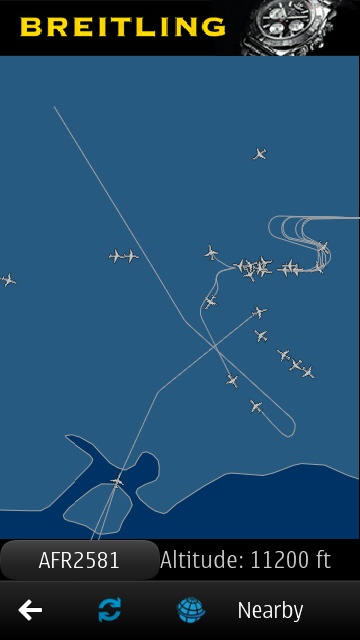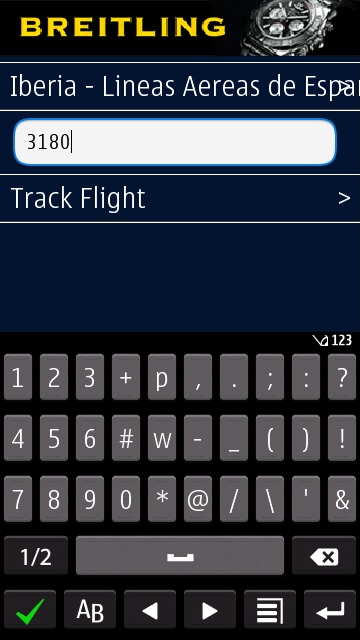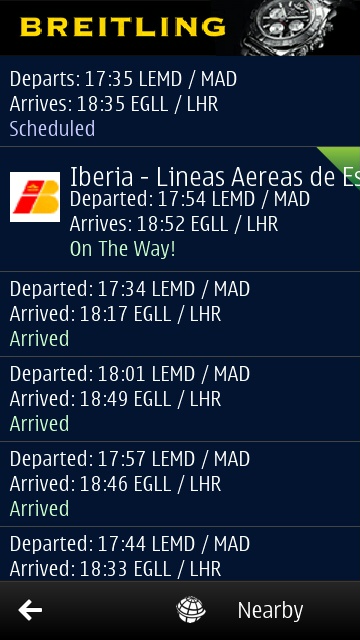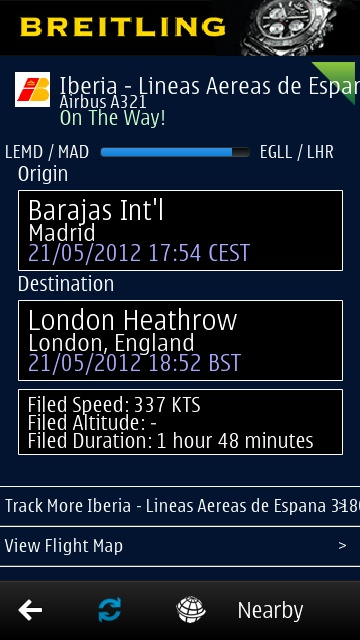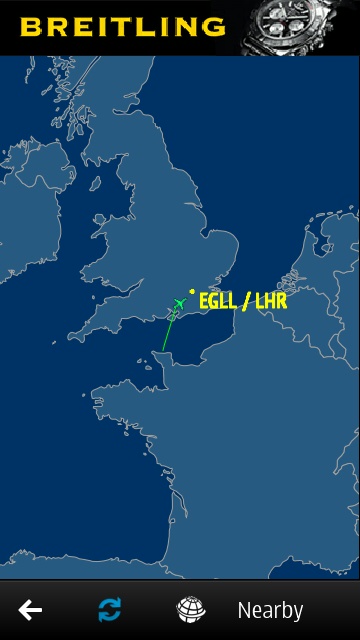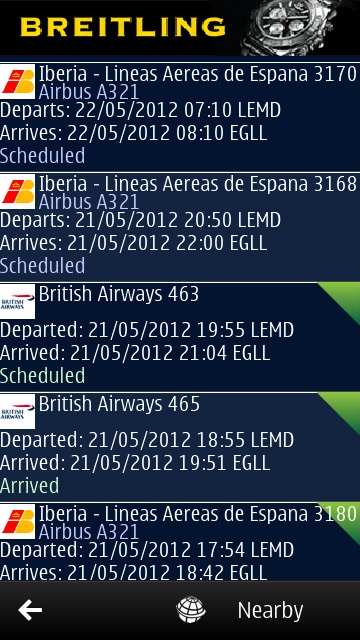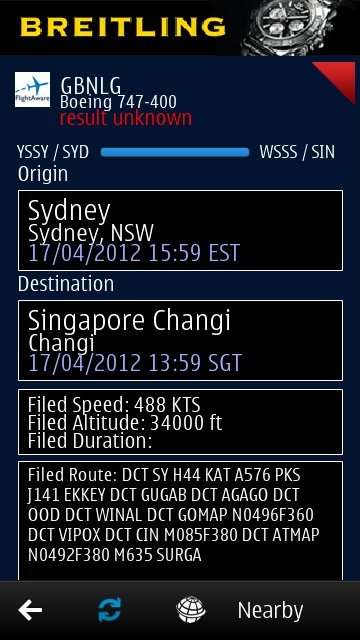 Here's FlightAware, a free download in the Nokia Store (the tie-up with Breitling is presumably how the developers have managed to keep the application free).