From the Beta Labs product page:
May 18, 2012: New version (0.93.6) of the Symbian client released!

New features:

ability to sign-in with Facebook credentials
now easier to add people to your groups with auto-complete names/matches and other improvements
edit your user profile, name and photo
better integration with Nokia Maps, and tappable location stamps
Nokia Pulse, in case you're not familiar with it, is "a simple, instant and private way to send rich location messages to your friends and family with just one tap".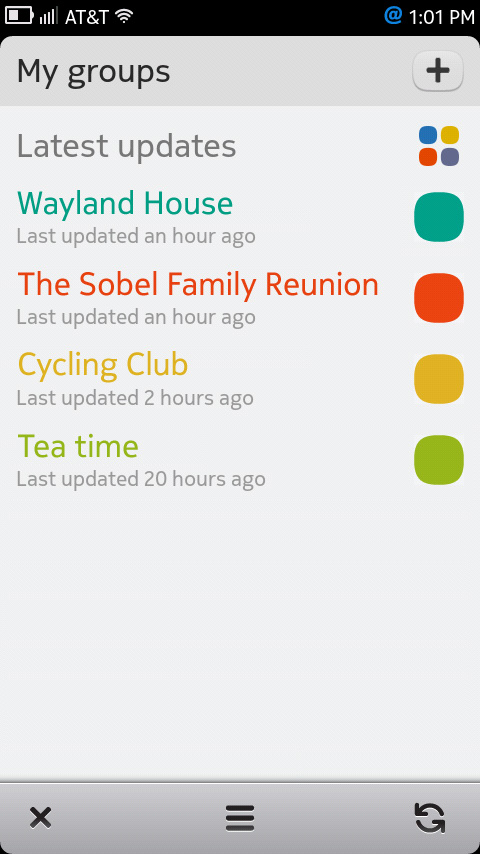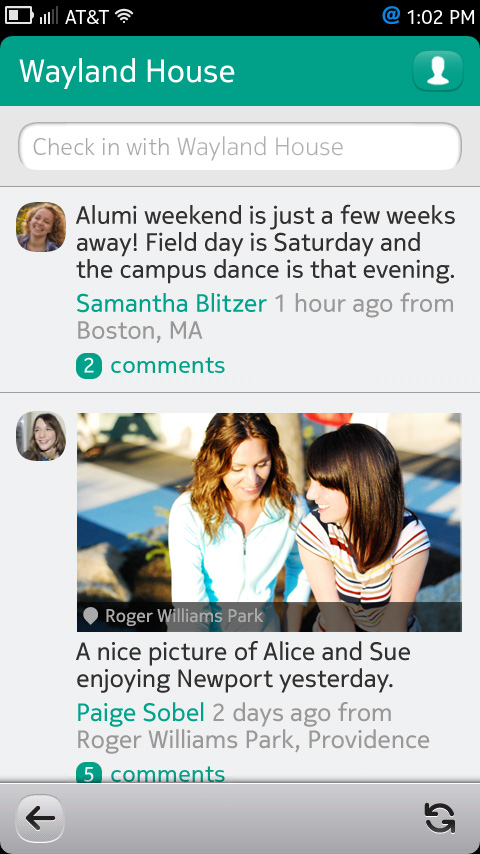 From the product page:
Say goodbye to dull SMS messages and hello to Nokia Pulse. Now your conversations around pick-ups, drop-offs, and meet-ups come to life, because every message (even a photo message) is automatically tagged with your current location:

Create private groups by adding people directly from your phonebook. No need to be part of a network. All you need is an email address to participate, and on some clients we'll even auto-fill the email address as you're typing it.
Your location is automatically added to every update. Send a place you want to propose for your next gathering, or send a photo of where you are, or simply say "I'm here!" and we'll add in the rest.
Deep integration with Nokia Maps. See rich details (ratings, reviews, photos, info) of the place where your friends are, view the place on a map, see a route to get there, or even call to make a reservation!
Cloud-based conversations. All your conversations are saved and accessible for as long as you need them
On the device clients you can receive push notifications for every update. On Windows Phone you can pin the app to Start to see your group updates with just a glance at the Live Tile.
Think of Pulse as the intersection of 4square, Whatsapp and, of course, Nokia Maps. It's a brave initiative given the giant brand names in 'social', but remember that this is actively being updated on both Symbian and Windows Phone and that this latest update does bring tangible improvements.
You can download Nokia Pulse here.
Comments welcome. Do you use Nokia Pulse? Do you know anyone else who uses it?