From the Twitter blog:
Today we're updating Twitter for mobile web (mobile.twitter.com) in an effort to give every person on the planet a consistent Twitter experience. People who access Twitter from feature phones, low-bandwidth networks or older browsers can now enjoy the new version of Twitter we introduced in December.

Like Twitter for iPhone and Twitter for Android, mobile.twitter.com is fast, like a native mobile app; it uses one-third less bandwidth than the previous iteration. We're rolling out this new mobile web experience starting today, and will continue to make Twitter the most accessible way to connect with the world, even with the weakest signals and the simplest devices.

Here's the new mobile version in action in Web on my Nokia N8: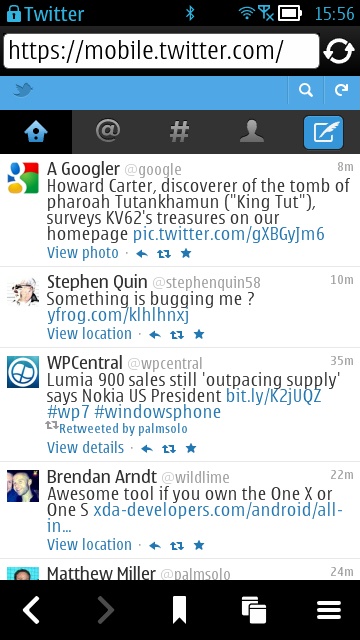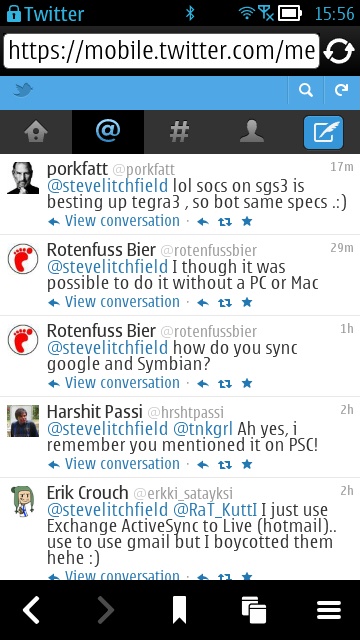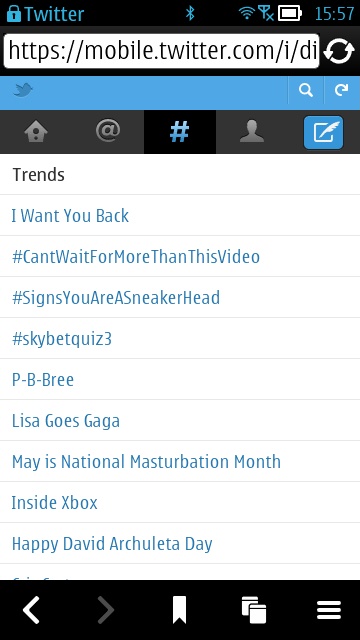 Showing the main @timeline, my @replies and trending hashtags and topics (apologies for some of the content!)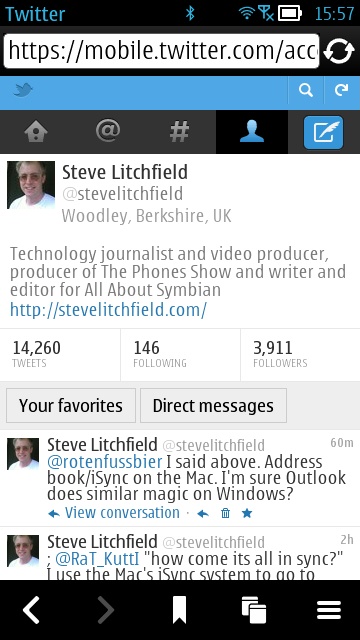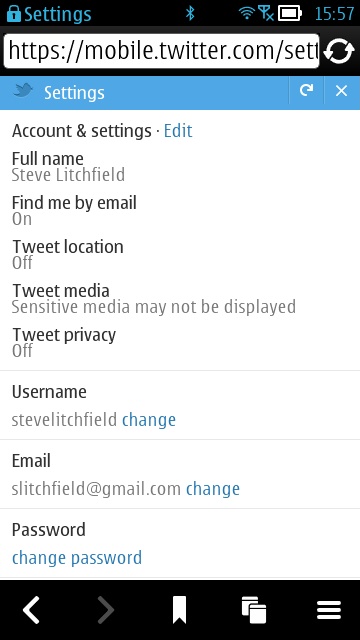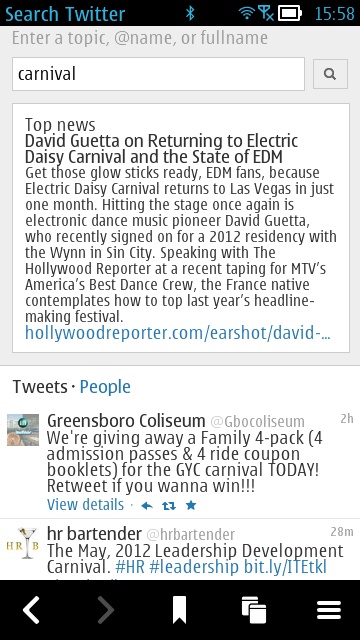 Showing my Profile page, the web interface settings and the results of a Twitter search...
Notice that Web, as usual with generic web pages, renders the whole thing in white, which is quite unfriendly on AMOLED displays, as on the N8. It's for this reason that I normally opt for Dabr instead (dabr.co.uk), a third party interface to exactly the same Twitter APIs, but which boasts a number of 'dark' themes (e.g. 'Purple'), with potentially huge power savings for anyone browsing Twitter a lot.
And, just in case you're not already following all of us on the 'All About' team on Twitter, we're: