It goes without saying that 'hot' products are often quoted with somewhat inflated prices in the run-up to, and in the few weeks after, first availability - some online stores are more infamous for this than others, but take all the prices with a pinch of salt. And of course, these are prices in the UK, in pounds, but the UK is generally representative of the European mobile market as a whole in terms of expense and arrival times.
Unlocked Mobiles are quoting the cheapest price I've found - £465 inc VAT, with delivery simply quoted as 'May'. My gut feel is that this is a sensible price and probably reflecting a sensible profit margin: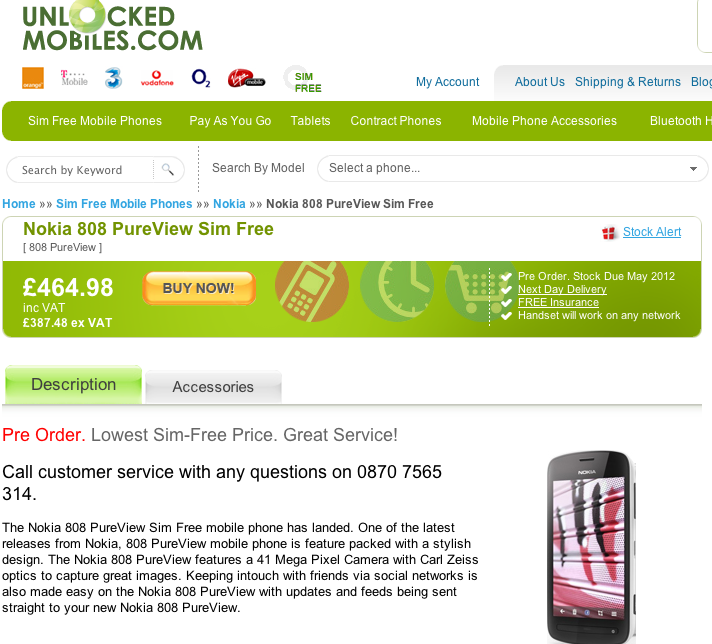 Clove are quoting £504 inc VAT, with 'stock expected 14 May. This date tallies with what I'd heard about the first production units being delivered to stores, plus Clove are usually particularly well informed in these matters: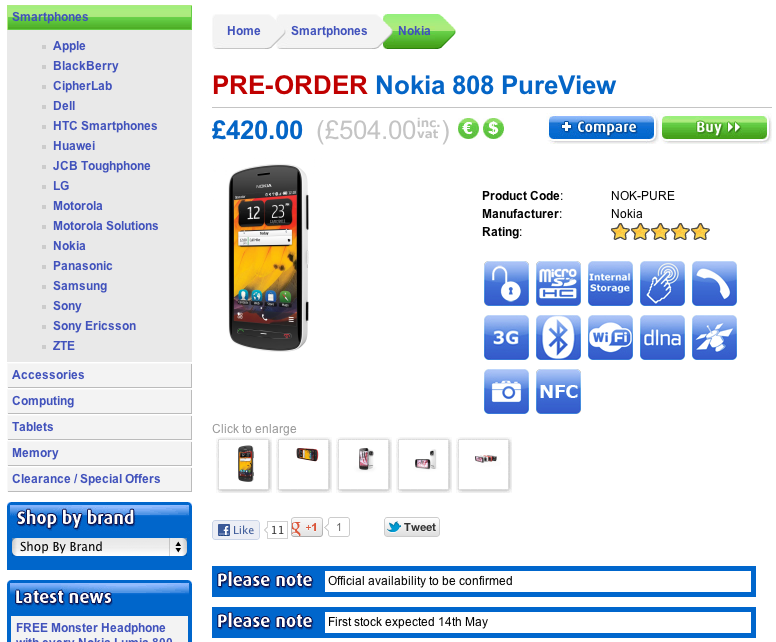 King of Gadgets quotes £499 inc VAT with a 'release date' of 7th May. Not wishing to disbelieve KoG, but this seems too soon (i.e. next Monday):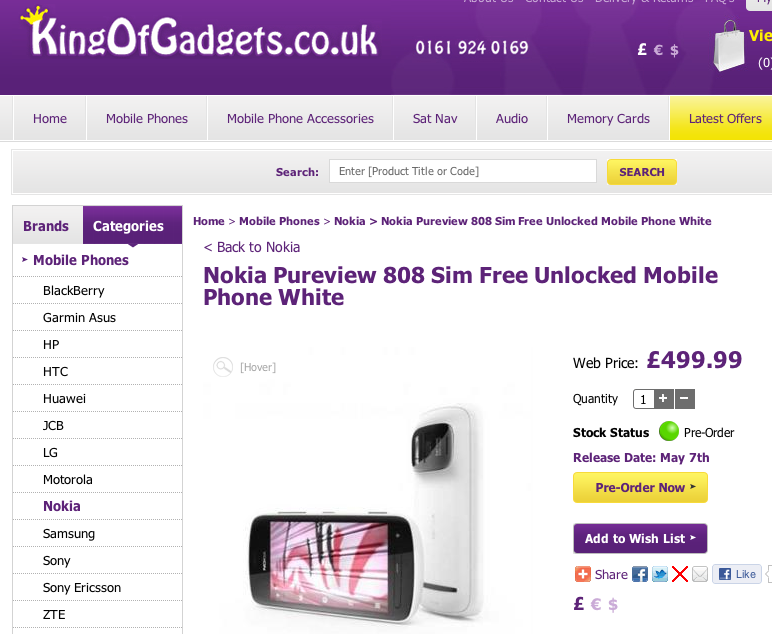 Around the other stores, Play.com quote £520 and May 17th: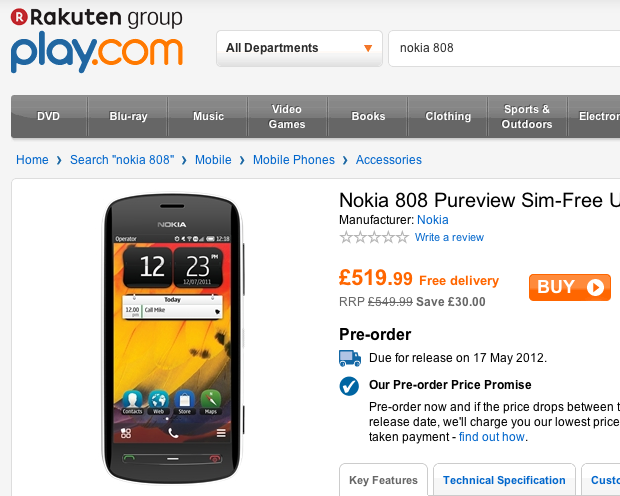 Handtec quote a somewhat ridiculous £552 and with no date, while Amazon have no date or price yet.
Coincidentally, Nokia has just issued a press release on the 808, stating:
Nokia today confirmed that the Nokia 808 PureView will start rolling out in select markets in May. The first markets to begin selling the Nokia 808 PureView include Russia and India.
The Clove date seems reasonable, I think. Besides Russia and India, here's hoping that the UK is also included - there are plenty of N82/N8/808 fans over here.
Anyone spotted other interesting prices or due dates for the 808 PureView? What about pre-order on pay-monthly contracts?
______________________