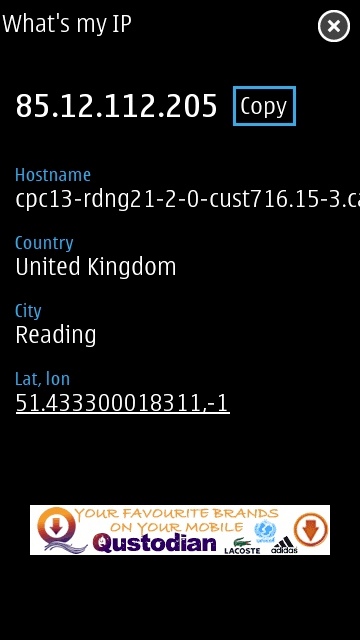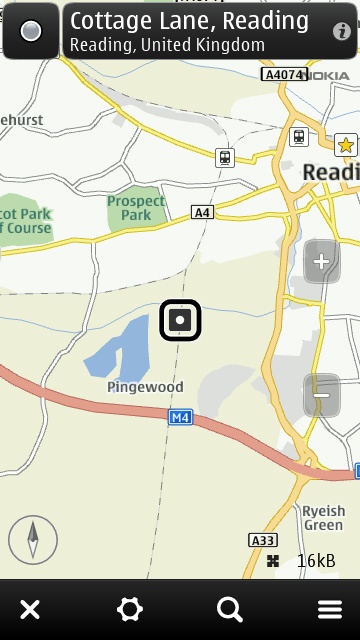 'What's my IP' is fast and simple - launch it and your current Wi-fi or 3G connected IP address is displayed, along with a helpful 'Copy' button. It may well be that tech support for some application has asked you for your IP address and tapping 'Copy' here and then pasting it into a text or email is a very fast way to proceed.
Also of note, shown above right, is that you can tap on the (confusingly displayed) latitude and longitude to see where the rest of the world might like to try tracking your IP address to. Not that you're necessarily doing anything illegal, but... well, privacy advocates may well want to know how closely applications can track your location.
'What's my IP' is free in the Nokia Store.