In theory, X-plore should have notified me of an update some time ago, I believe (below left) - still, it's so useful that I'll forgive it! The updates since my v1.51 appear to have been quite minor (below right), but fixes and compatibility tweaks for Belle have got to be worth having - maybe one of these fixes the auto-update - here's hoping...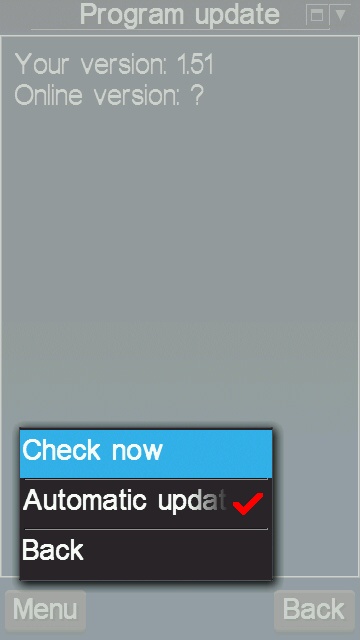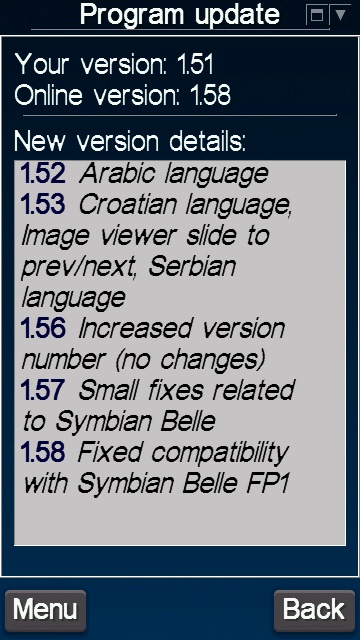 One small issue is that the new version of X-plore has a new icon/ID (below left), which means that it installs separately from the old version. So you tap on the familiar icon in the familiar place in your menu and you get the old version. Which, therefore, needs removing straight away (below right), to avoid confusion.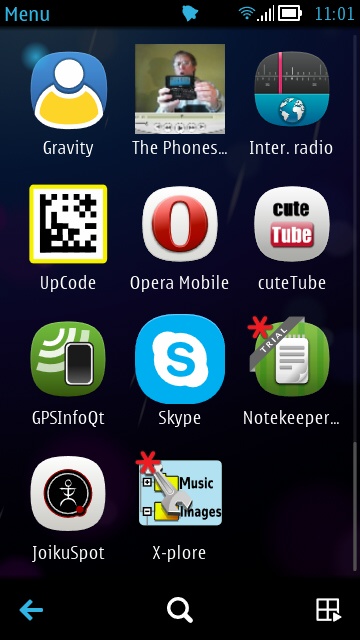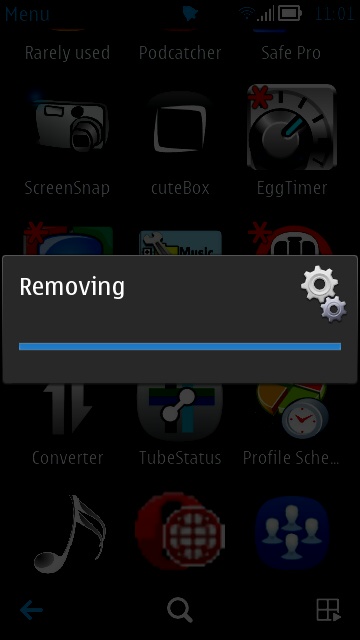 There's a new license agreement (below left), with suitable warnings about tinkering with system files and bricking your phone - this is only shown once, though - thereafter you just get the shareware 'nag' screen until you buy/register. Below right is the new look for the main About screen, complete with confirmation of the app build date (a week ago today!)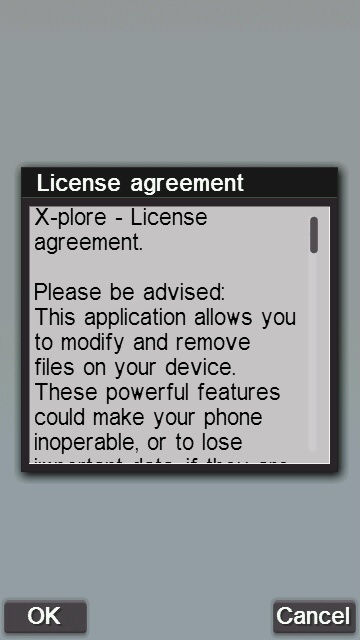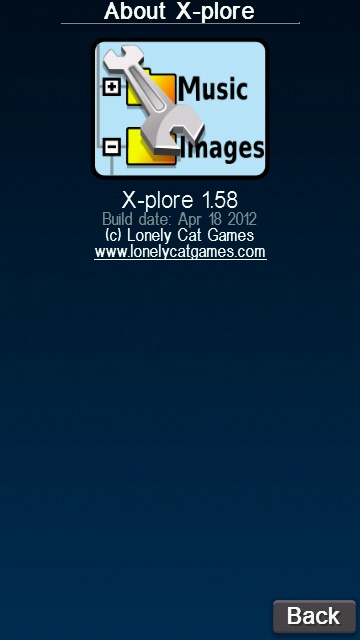 Of note is that the new version's ID change means that your previous X-plore settings won't be remembered. In my case, I like to go into 'Configuration' and show the various (normally) hidden folders, plus I bump up the UI and text sizes a notch (below left).
In use, X-plore is as lovely to use as ever. Make sure you don't miss all the long-press functionality, demoed below right on a folder.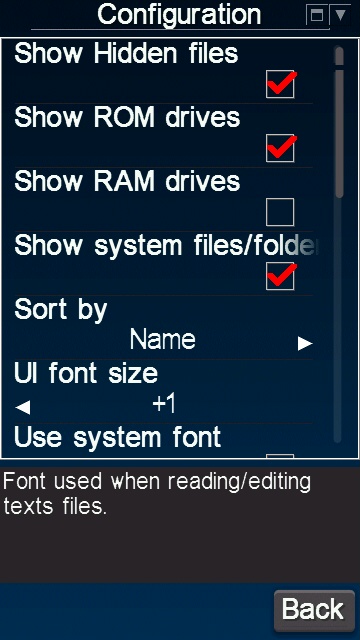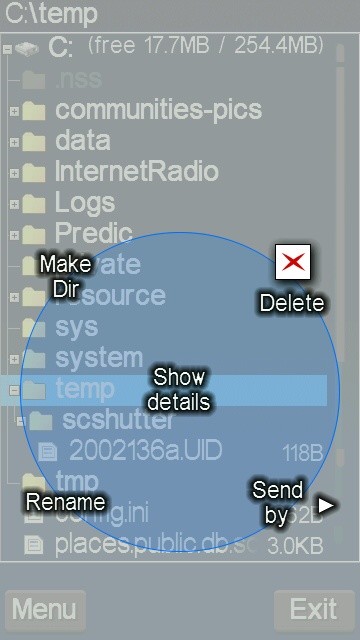 You can find out more about X-plore at Lonely Cat Games, of course. In theory, it's also in the Nokia Store, but doesn't seem to be tagged for Belle as I write this.