Although both themes are claimed to be designed for 'S60 5th Edition', I haven't hit a problem installing them on the Belle N8 so far, so go right ahead on modern devices.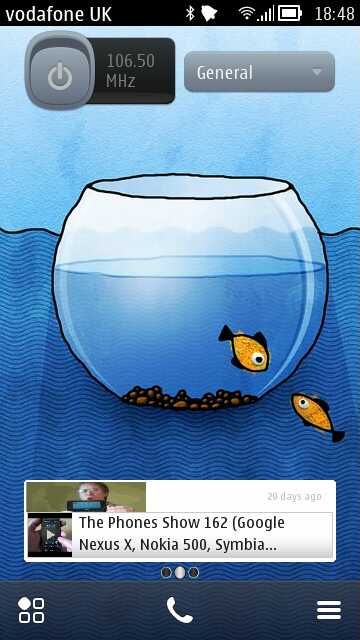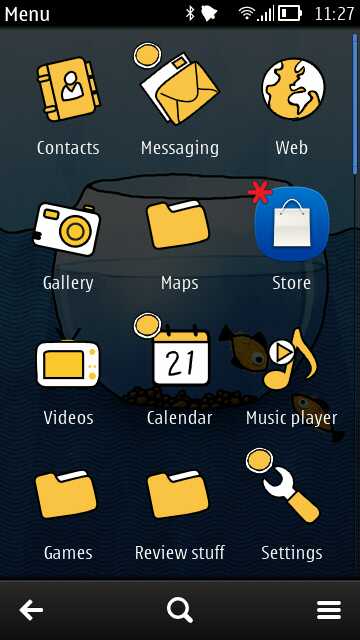 Shown here is the rather nice Aquarium, turning your phone into a water tank and your icons (almost) into goldfish. Cute. The colour arrangement works well on all the standard screens I tried the theme on.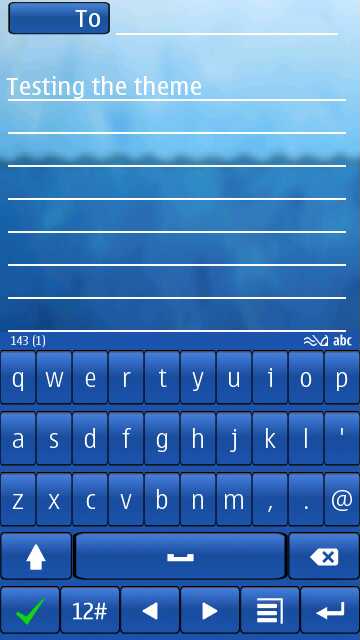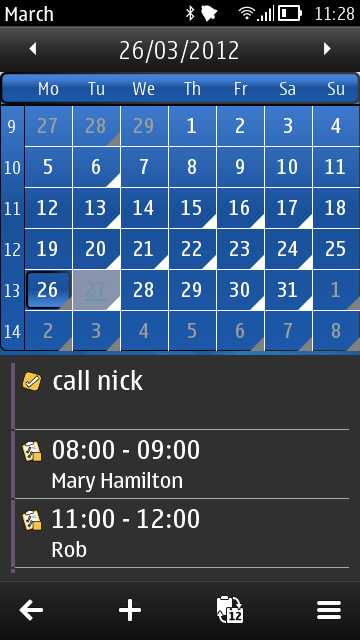 Here and there a few icons are missing (e.g. Store, above) and there are a few cosmetic inconsistencies, but still well worth a try.
You can grab Aquarium here (download link) and Ice Skating (shown below) here (download link). As usual with these unofficial download sources, make sure you click on the right download and don't get sucked into an advert! 8-)