Details on the HH-23 tripod mount are sketchy (Nokia's heart wasn't in the original DT-22, back in the day, either), saying just:
This compact adjustable mount lets you attach your phone to a standard tripod for shooting sharp photos and videos.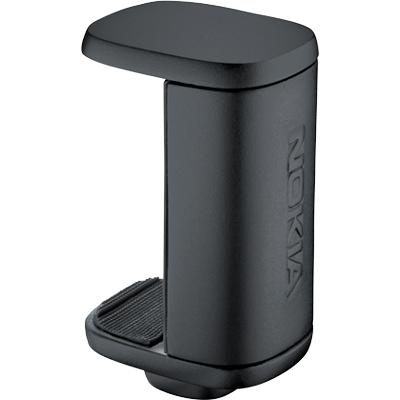 One would assume that the top clamp is spring-loaded, to grip the edge of any phone, but I have to say that I much prefer tripod clamps which balance the phone's weight over the tripod screw. We'll try to get one in for review.
______________
Also announced was the Universal Portable USB Charger DC-16, with an internal 2200mAh battery and microUSB charge in/out: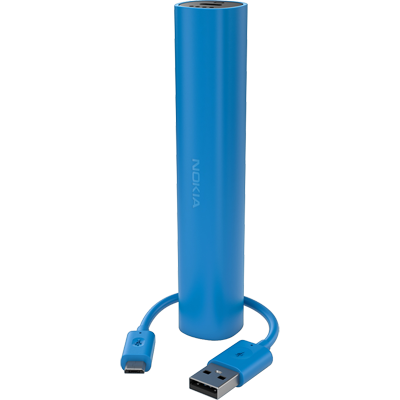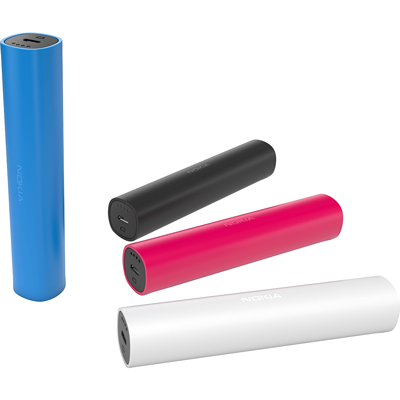 The fast-charging Nokia Universal Portable USB Charger DC-16 fits in your pocket and gives your compatible device a full charge. It has a large rechargeable 2200 mA lithium ion battery that holds its charge more than 3 months. It's designed to provide a high output that charges your phone quickly so you'll have power whenever you need.

It's small enough to fit in your pocket or bag so it's easy to take with you. And it comes in four colours so you can choose the one that matches your style best too.

Nokia Universal Portable USB Charger DC-16 can recharge all Nokia phones and other devices that support USB charging. It can also charge other devices when used with the appropriate cable. A micro-USB cable is included. The powerful built-in battery can be recharged from any USB power supply including wall chargers, car chargers, and computer USB sockets