"We had been working for a long time (on) optical zooms and had learned the hard way how difficult it is to achieve good performance in smartphones," Nokia head of imaging technologies Juha Alakarhu said in an interview last week. "Their structure is very complex and hard to manufacture."

Plus, Alakarhu says, when zoomed in, such lenses let very little light in, meaning they don't do well at night and suffer from a lack of sharpness.

Quite late one night, Alakarhu, Eero Salmelin and other colleagues were struck by another method. If a big enough sensor could be fitted into the phone, the camera could just zoom digitally and throw away the unneeded pixels.

"We were aware that it is possible to do zooming by very high resolution image sensor, but it the idea of putting such a large and high resolution image sensor into a smartphone felt completely crazy," Alakarhu said. "That was five years ago, and I guess it still feels like that."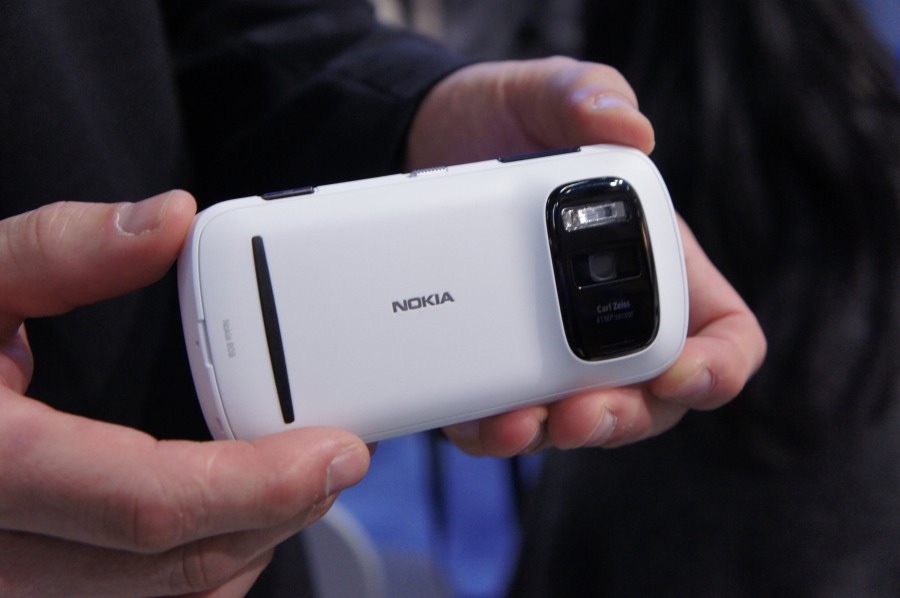 See also our launch story for the new Symbian-powered device.
To illustrate the imaging quality, Nokia's development team has quietly been traveling the globe and taking pictures at the full resolution of the camera. From the shots, the team has created massive prints rivaling those from professional cameras. Alakarhu was in Las Vegas at the Consumer Electronics Show in January and wanted to get a few shots. But he was in a city filled with reporters and competitors.
To provide some cover, Alakarhu wrapped the phone in a thick rubber case to mask its design. Meanwhile, he tried to keep the phone literally close to his vest, lest anyone look too closely at the screen and notice things like a 41-megapixel resolution.

"I guess I felt a litte bit like James Bond with a very special new gadget in a secret mission," Alakarhu said. "It was fun, of course, even though I had to be very careful."
More in the All Things D interview feature.