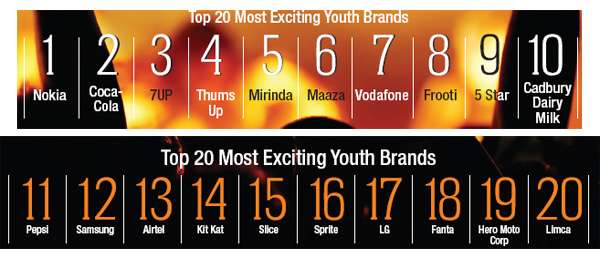 From the article:
What excites the youth in India is totally different, and the Top 5 brands in our survey are living proof. Nokia bags the first place and the next four show the total dominance of the soft drink majors with Coca Cola, 7 Up, Thums Up and Mirinda. Of these, Nokia, which seems to have made up in excitement what it lost on trust, is running campaigns where the brand is seen as an ally or 'best friend' of the consumer.
The article goes on to comment on Nokia's image: "The brand has been going through trying times across the globe and in India as well, with competitors like Samsung and Apple beating it on release schedules and operating systems. However, a lot of what the brand has been doing on the app and music front is starting to yield results."
Apparently, 50% of all mobile app downloads in India happen on Nokia's Ovi store, a stat that would seem inconceivable to many Americans in particular, highlighting the differences between the various international markets.
(via)