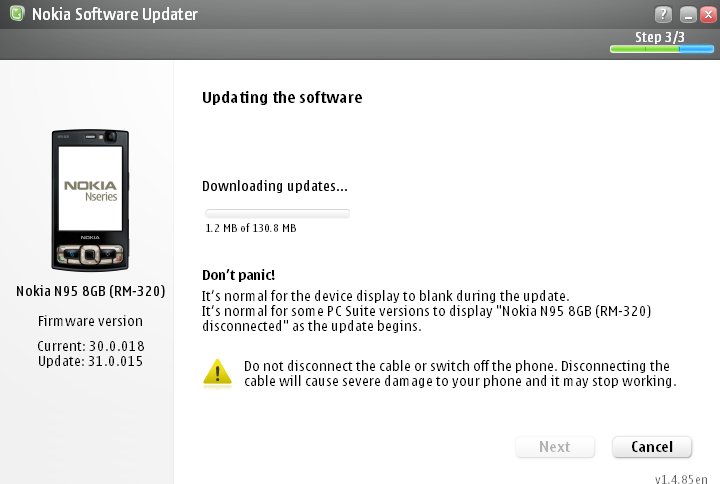 Backing up to memory card and then restoring afterwards seems to work well, with only a few settings and a handful of applications (low level utilities, Python apps) needing attention. This is the way I handled the v31 upgrade on my own N95 8GB, it being a relatively minor update, I figured that not a lot would change under the hood and so a complete restore would probably work....
Approximate changelog:
Closing of the SDK security 'hack' for jailbreaking personal devices
Minor bug fixes and cosmetic improvements
Photo quality improvements (assuming same algorithm tweaks as for N95 classic v31...)
Better browser stability and speed improvements
Any comments or additions?
Steve Litchfield, All About Symbian, 20 Jan 09