The software runs on all S60 3rd Edition phones: Nokia N91, Nokia 3250, Nokia N80, Nokia N71, Nokia N92, Nokia E60, Nokia E61 and Nokia E70.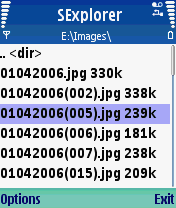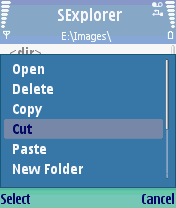 The software is available in beta and the usual warning therefore appy. In his blog Simon describes some of the reasons and issues behind creating this application. He notes that he plans to get the application signed (via the freeware route to market) so that he can extend the program's reach to the protected directories. However to do this he needs access to the sensitive (manufacturer restricted) API (allfiles) which requires a Verisign ACS Publisher ID. This illustrates some of the extra hurdles that developers must overcome to release programs for Symbian 9.1 because of the restrictions imposed by the new security model.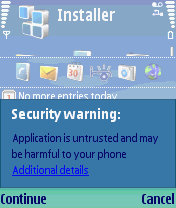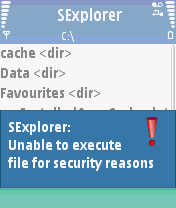 The screenshots above illustrate the warning on installation (more agressive in warning than previously) and the inability to view some folders.