Well done if you read the above list and realised that most are already free applications! The first two applications, Camera Lover Pack and Angry Birds normally cost £1.50, but are now available as gifts. However, the other three applications are already free to download. Nimbuzz free is an ad-supported version of Nimbuzz; Moodagent and eBuddy have always been free! So we're rather mystified at free applications being offered as free gifts!
This gift set has been reported elsewhere as being exclusive to the N8. Having checked some devices in the All About Symbian office, we found that this is not the case. Our C7 received the gift set notification, but it was only offered to one out of two of our N8s. However, our C7 was offered Joikuspot Premium instead of Camera Lover Pack. That's quite a difference - Joikuspot Premium costs £8.00, far more than Camera Lover Pack's £1.50 price tag!
If you find a different selection on your device, please let us know in the comments.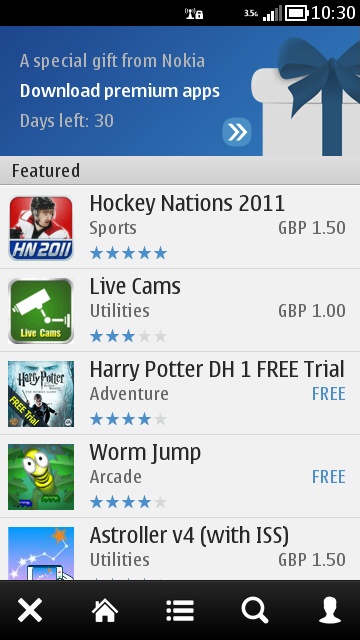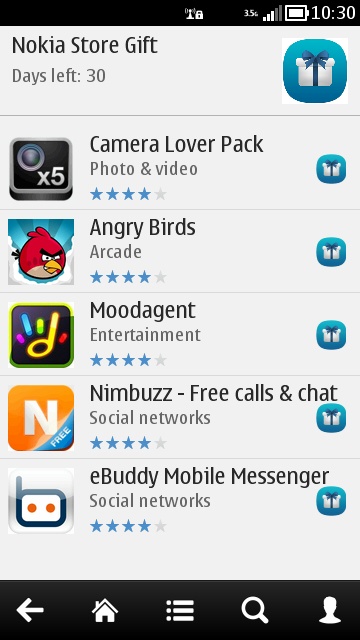 David Gilson, 24 November 2011