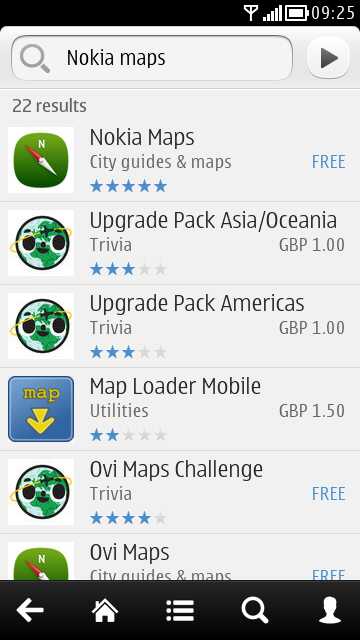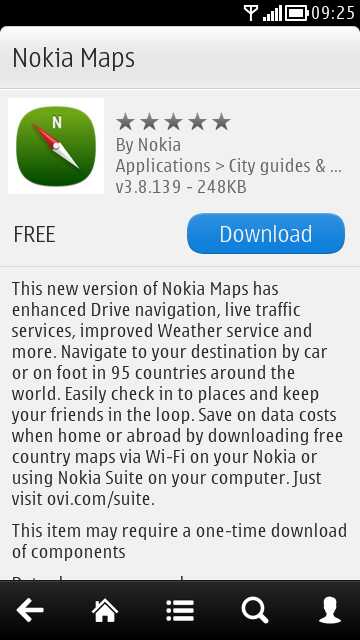 In Nokia Store on the Nokia 700, Maps 3.8 now shows up for free download...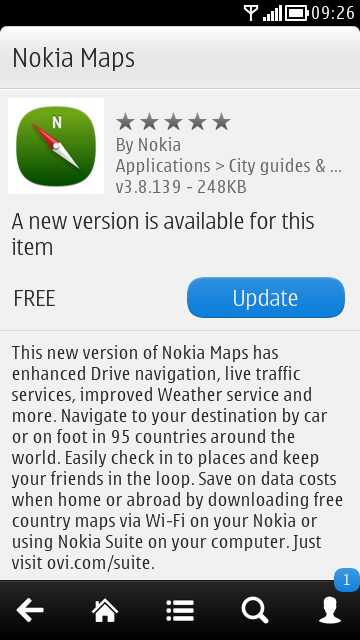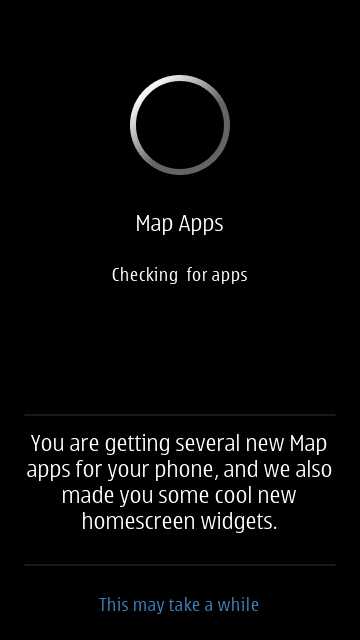 The new version is shown as an 'update' for the version of Maps built into the firmware and it's a seamless install process. Note the mention of 'homescreen widgets'.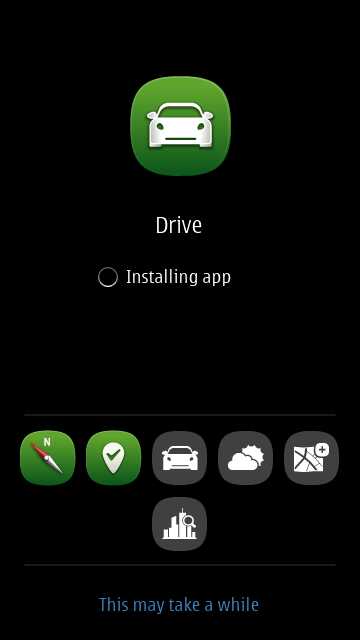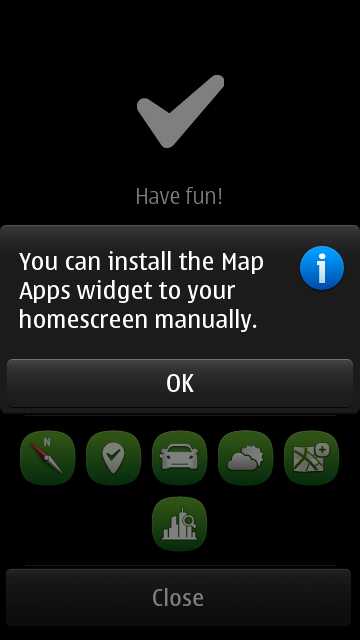 The component based installed downloads and then installs each of the six main Nokia Maps elements separately, with each icon turning green once installed. The 'Drive' module is very close in interface to that on the Nokia N9 and Lumia 800, interestingly - more on this later, once Maps 3.8 hits a wider audience with the Anna devices.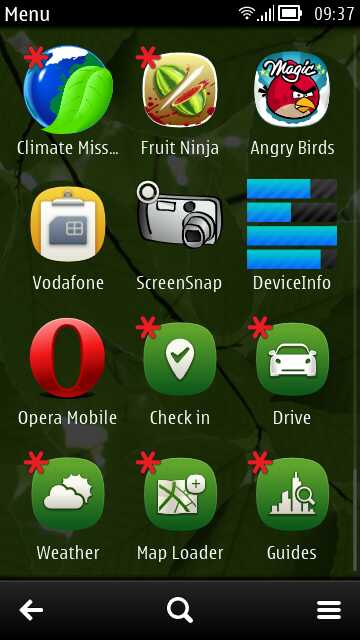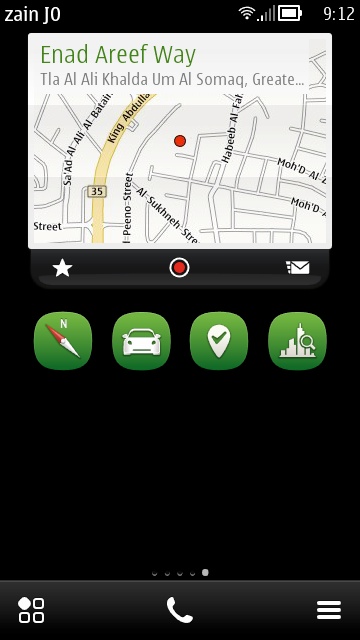 Here are the Maps 3.8 modules installed on the main Belle apps screen (note that the main Maps one is right at the top, since it replaces the built-in component. Cue much icon dragging and dropping, I suspect! The second screen shows the brand new 'My location' widget, presenting a snapshot of your location at the moment the widget is displayed, along with options to refresh your location, save it as a favourite and send it to someone else as an SMS (with hyperlink). Shown below are the familiar Nokia/Ovi Maps 3.8 component shortcuts to Maps, Drive, Check-in and Guides.
It's expected that a variant on Nokia Maps 3.8.139 will be made available for Symbian Anna devices shortly, probably without the 'My location' widget.
_____________________________
(Thanks to My Nokia Blog for the heads-up and for the last screenshot - I didn't want to show my own location for privacy reasons!)