The hotspots are being built by Spectrum Interactive, and sponsored by Nokia. They will apparently be free until the end of December, but there is no word about what will happen after then; i.e. will they disappear or require payment?
Spectrum Interactive already run 1,800 WiFi hotposts across the country, including 1,000 in London.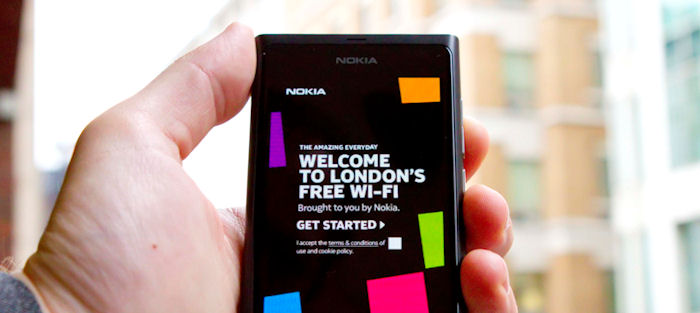 You can register for a free WiFi account with Nokia via the registration page.
The 26 hotspots can be found in the following locations:
Bayswater
Bloomsbury
Knightsbridge
Lancaster Gate
Marylebone
Mayfair
Oxford St
Sloane Square
South Kensington
Tottenham Court Road
Victoria
Westminster
Spectrum Interactive's chairman Simon Alberga reported that transfer speeds would be capped at 1.0 Mbps down and 0.5 Mbps up. If you've found and used one of these hotspots, please report your experiences in the comments.
Source: ElectricPig