Completing the ultimate mobile audio offering, Nokia also introduced the on-ear Nokia Purity HD Stereo Headset by Monster and the in-ear Nokia Purity Stereo Headset by Monster, co-designed and co-developed by Monster, a recognized leader in high performance audio.

Both products provide a fresh listening experience and are the first output of the exclusive long-term partnership between Nokia and Monster, intended to introduce a range of premium audio accessories...
Available in blue, white, black and fuschia; which matches the existing colour tones of Nokia accessories, apart from lime. Both models have a 3.5mm jack that utilises the extended AV connector available in Nokia handsets, including the Windows Phone, Symbian and Series 40 ranges.
Purity HD Stereo in-ear Headset
The in-ear version of the Purity HD Stero Headset have the following specifications:
Noise isolating in-ear design
Integrated volume andcall handling control

Weight: 18 grams
Dimensions (LxWxT): 19mm x 27mm x 15mm
Cable length: 1200mm
Operating keys: Answer/end key, volume control
In box contents: Nokia Purity Stereo Headset by Monster, 5 pairs of variable sized ear buds, colour matched cable adapter for compatibility with other Nokia handsets and other audio devices, carrying pouch and instruction booklet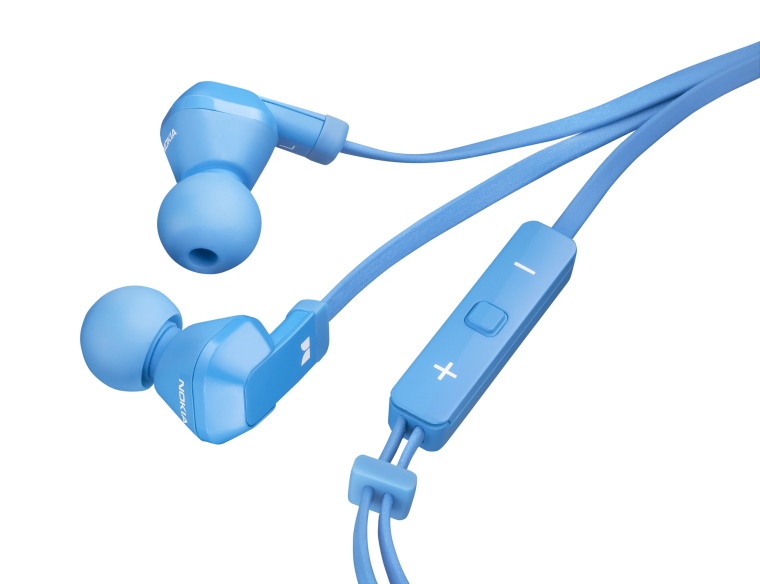 Purity HD Stereo Headset
The over the head version of the Purity Stereo HD headset have the following specifications:
Weight: 180 grams
Dimensions (LxWxT): 290mm x 40mm x 200mm
Cable length: 1300mm
Operating keys: Answer/end key, volume control
Nokia Purity HD Stereo Headset by Monster, cable with mic and control buttons for Nokia Lumia, cable with microphone for other Nokia phones (3.5mm jack), color matched cable adapter for compatibility with other Nokia handsets and other audio devices, Carrying pouch and instruction booklet