When loaded on a pre-Anna Symbian device, the new mobile website has no formatting and files appear as a plain list. This highlights the increased standards compliance in the new build of Web for Anna.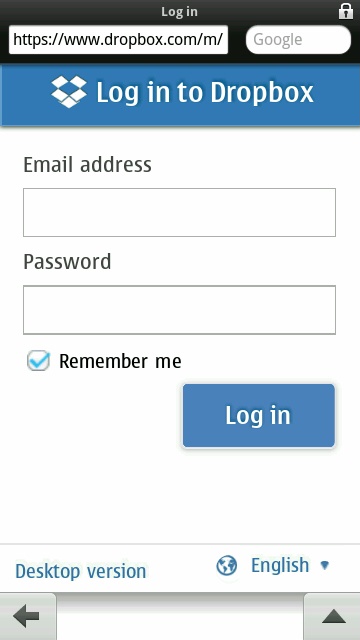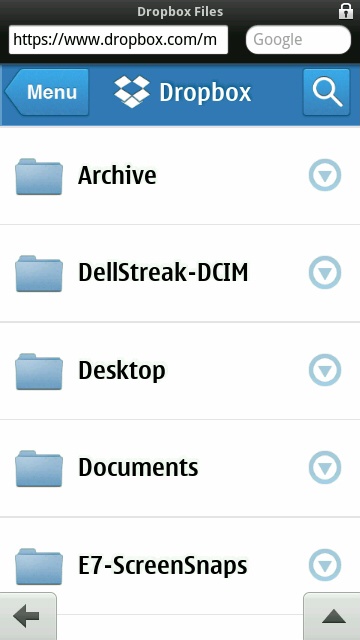 The login page and mail file list of the new Dropbox
The new website closely matches the look and feel of both the desktop website and the native applications found on Android and iOS.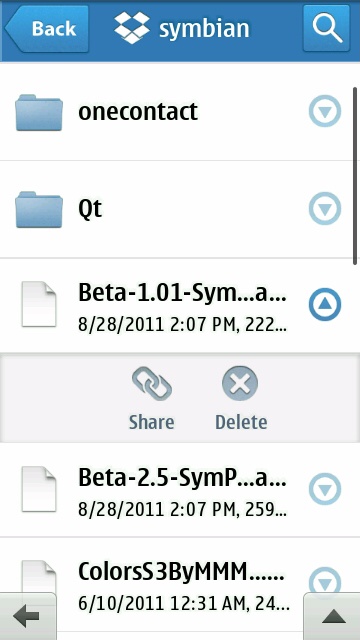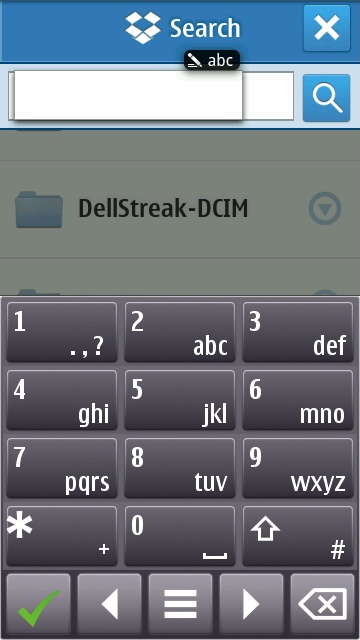 File actions and search
Dropbox listed the new features it has added as:

Search: Finally, you can search your Dropbox for that e-book that was such a pain to browse to!
File quick actions: Whether you are browsing or searching for files, now in addition to downloading a file, there is also a quick action menu dropdown that gives you access to additional things you can do to your files. For now, that means sharing and deleting.
Share: We'll generate a link that helps you quickly share a file or folder with your friends. Simply copy a link to your device clipboard or email the link on.
Delete: Got a few minutes to spare? Try out our new delete functionality and clean up your Dropbox.
Account settings: For easy access to your basic account settings, go to the new account settings tab.
Internationalization: We now offer our mobile site in 5 different languages: English, Spanish, French, German, and Japanese!
There was, however, no mention of a file upload ability. This seems rather strange given that adding files to one's account is a fundamental part of any cloud storage service!
You can try the new mobile Dropbox website yourself by visiting dropbox.com/m.

David Gilson for All About Symbian, 9th September 2011