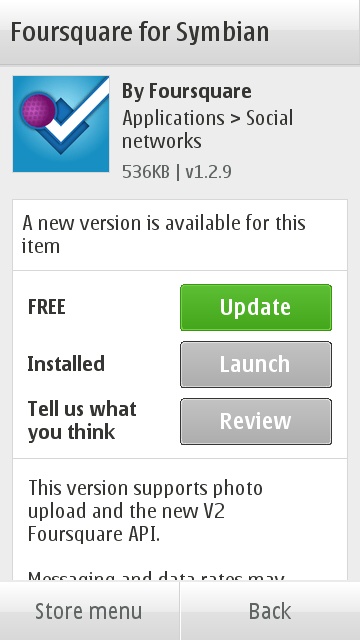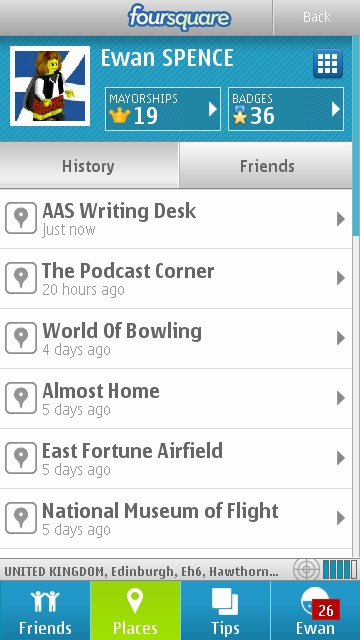 Other than that, there's no functional difference to the previous version, but as the app already covered the majority of the tools and options offered by Foursquare, this isn't as important as you might think.

You can download the app from the Ovi Store by following this link.
-- Ewan Spence, July 2011.