From the blog post on Beta Labs:
Today we have released Nokia Software Updater for Mac to share with the Nokia Beta Labs community. It's a simple application for getting the latest device software updates. This release candidate is still in the development phase, and the plan is to keep the trial ongoing until further notice. We will release updates here based on the feedback we receive (critical improvements will be prioritized), but would also like to gather improvement ideas for future releases.
Installing is a simple matter of opening up the .pkg file and running through a standard installer set of dialogs: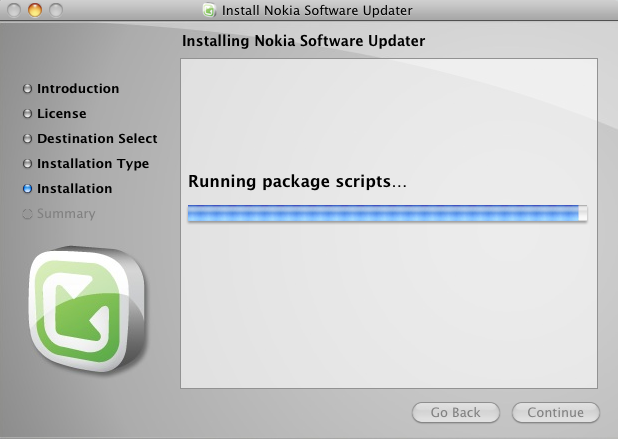 Nokia Software Update starts quickly and connects to a phone in 'PC Suite' mode. There's a transitional error dialog from Mac OS as it doesn't initially recognise this mode for a wired accessory, but then you're into traditional NSU territory and can check for updates: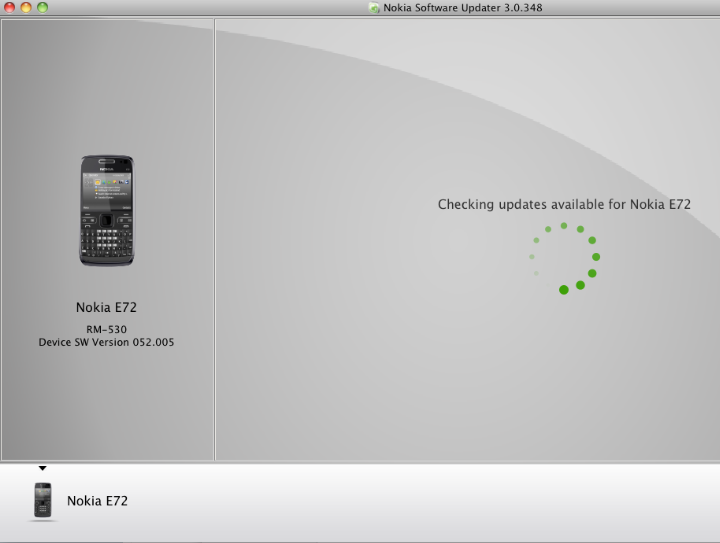 Thankfully, it seems that at least one of my smartphones has new firmware available for it: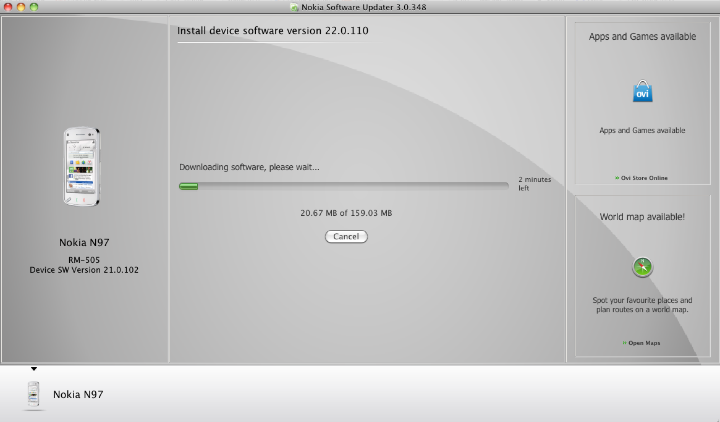 Firmware flashing went smoothly, though I did notice some oddities about this utility:
the map and Ovi Store panels are only available from within the 'new firmware' section of the utility - you'd have thought these would be on the main NSU menu?
despite my N97 having numerous items available in the on-device 'Sw_update' app, they're not shown in NSU (yet)
Probably just teething troubles. Still, looks good so far! You can download Nokia Software Update for Mac here, after signing into Beta Labs.
Steve Litchfield, 16 Mar 2011