The version of GMail presented in this widget is actually available to all in Web by visiting the following URL: http://mail.google.com/mail/x/gdlakb-/gp/. However, the widget provides an easy to select icon, as an alternative to using a bookmark or the official Java-based Gmail application.
This version of the GMail mobile site was originally developed for the iPhone, but is now also the default view in the Android Dolphin browser too. Interestingly, it offers more functionality than Android's own GMail application. Certainly more than either the basic mobile site or the Java application currently available for Symbian devices.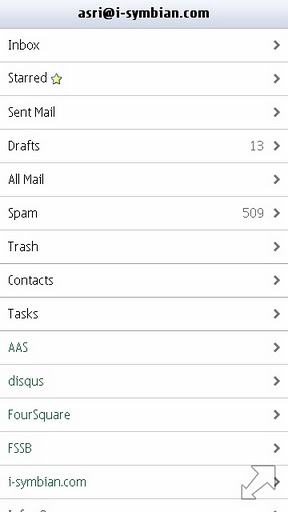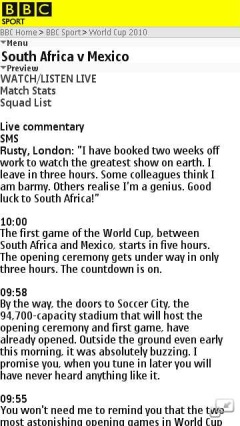 This also works on QVGA based Symbian devices, although some sideways scrolling is needed, as demonstrated below: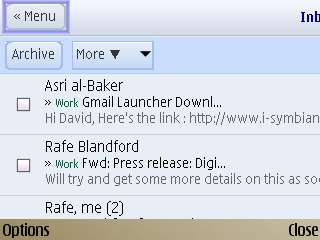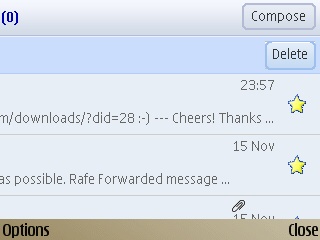 If you'd like to try this out, you can download the .wgz file by clicking here.
David Gilson for All About Symbian, 16th November 2010.