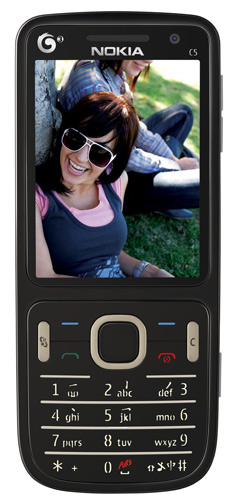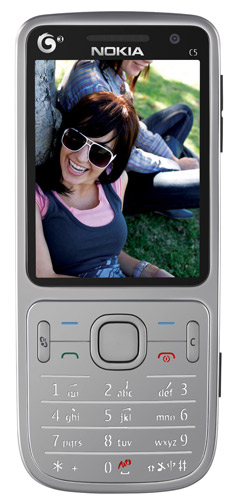 Nokia has already announced the Nokia C5-00, which has a different design, but similar feature set. However the C5-01, due to its TD-SCDMA feature is a China only handset. TD-SCDMA is China Mobile's version of 3G, which has been developed domestically and is currently being rolled out across the China Mobile network.
From the press release:
The Nokia C5 is a stylish, powerful TD-SCDMA device at a new affordability level in Nokia's TD-SCDMA portfolio and is guaranteed to turn heads. The Nokia C5 has a stylish stainless-steel keypad in a compact design. Rich in features and applications, the Nokia C5 is pre-loaded with Fetion and 139 mailbox, and offers easy access to all services and applications on MM-Ovi Store.

Key points
TD-SCDMA handset for China Mobile


5 megapixel camera, , video capture at VGA resolution and 30 frames per second

112 x 48 x 14.6 mm in size, 122g weight


256 MB of on board memory, microSD card slot for memory expansion

microUSB port, 3.5 mm setero headset plug

BL-5F battery (950 mAh)
Ships with access to a number of services including the MM-Ovi Store, Fetion IM, CMCC Music (China Mobile's music service), and 139 mail

Available in two colours: silver and black
Additional information from Nokia C5-01 Data Sheet.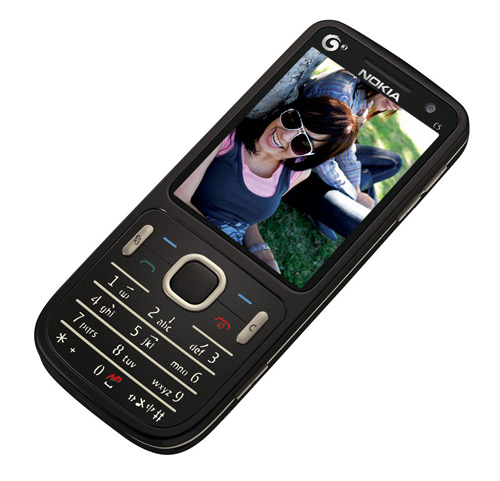 Nokia broadens TD-SCDMA portfolio range
The C5-01 and the X5 are part of Nokia's strategy to widen it support for TD-SCDMA. The X5-00 for TD-SCDMA and C5-01 for TD-SCDMA are Nokia's third and fourth TD-SCDMA handsets following on from the Nokia 6788 and Nokia 6788i. Although Nokia has not disclosed the estimated retail price, both the X5 and C5 are mid tier devices and will cost significantly less than the Nokia 6788i. Thus they represent a broadening of Nokia's TD-SCDMA portfolio.
"Nokia is boosting its leadership in the TD-SCDMA market by strengthening its TD-SCDMA portfolio with products that appeal to a wide range of customers at a range of price points. After the milestone collaboration with China Mobile on the Mobile Market-Ovi Store, we also continue to offer new and stylish devices to satisfy our consumers," said Chris Leong, Senior Vice President, Greater China, Korea & Japan.

"We are also very excited to become a board member of TD Forum after being involved in the forum's activities for years. We have a long-term commitment to TD-SCDMA and we take our leadership role very seriously. We will continue to drive for TD-SCDMA technology and market development as well as evolution towards TD-LTE. And thus will contribute the prosperity of TD-SCDMA in China, with both high quality TD-SCDMA devices and rich applications and services." Leong added.