ARound and about - augmented reality on Symbian
Published by Steve Litchfield at
Sequence Point Software's ARound project is now in beta, a free download for the Nokia N97 and compatible S60 3rd or 5th Edition phones. The project's aim is to incorporate feed data from Twitter, from geonames.org and from landmarks databases, combining the live camera viewfinder and compass and GPS information to produce an augmented reality solution for Symbian. Screenshots and links below.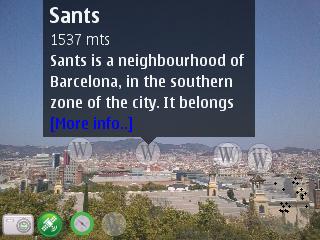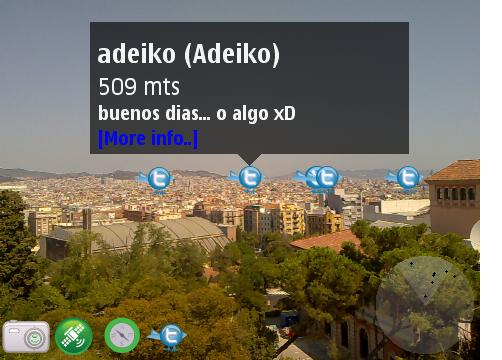 S60 3rd and 5th Edition screenshots of the beta ARound project on Symbian, courtesy of Sequence Point Software.
See here for a description of the project and the current beta download SIS files.