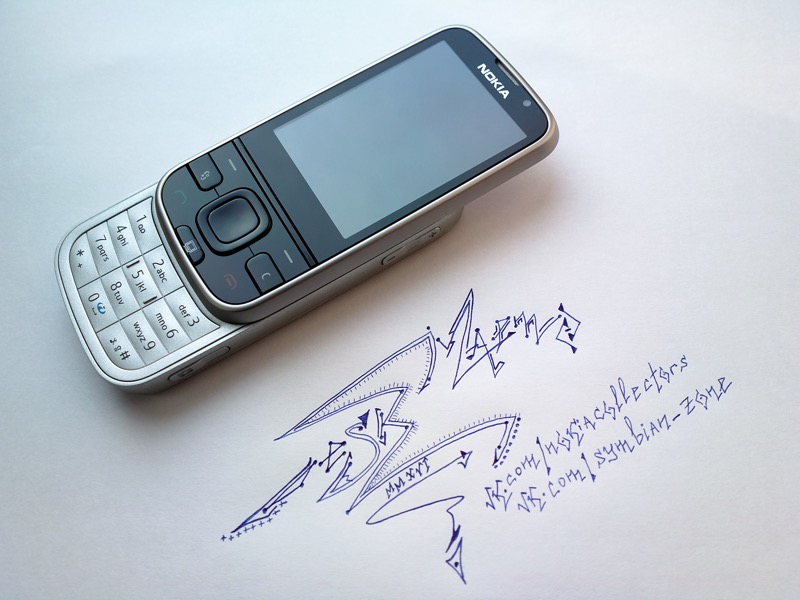 Being shown off here is the Nokia 6770 Slide. It's a 'dummy internal developers's prototype'. Specifications, were this to have all working components, are quoted as:
Steel (Frame, Slider)
ABS Plastic (Chassis, Rear Cover)
Symbian OS 9.3 (S60 3rd Edition) Feature Pack 2
2.6" screen with 240x320 (QVGA) resolution
5MP camera with AF and Flash
Stereo speakers (stereo audio)
2mm connector for charging
3.5mm Audio-Jack
DVB-H TV Module
Bluetooth
MicroUSB data/charge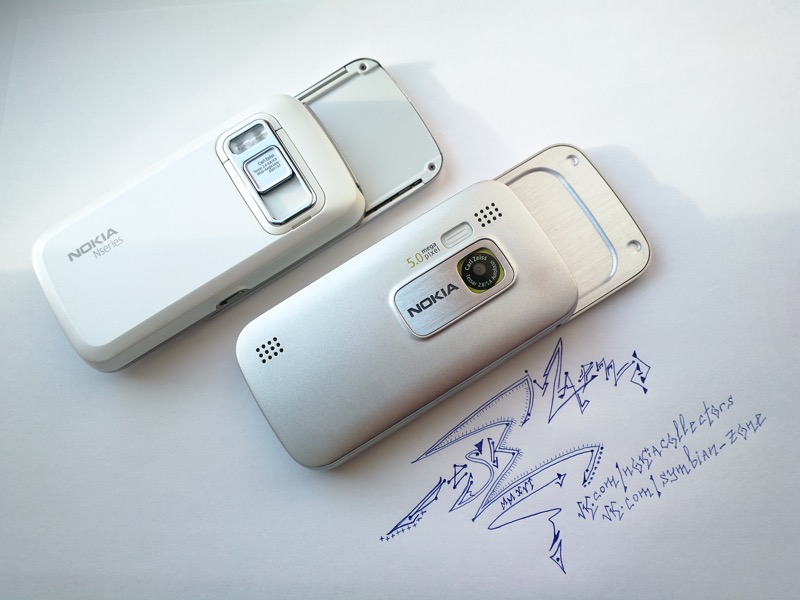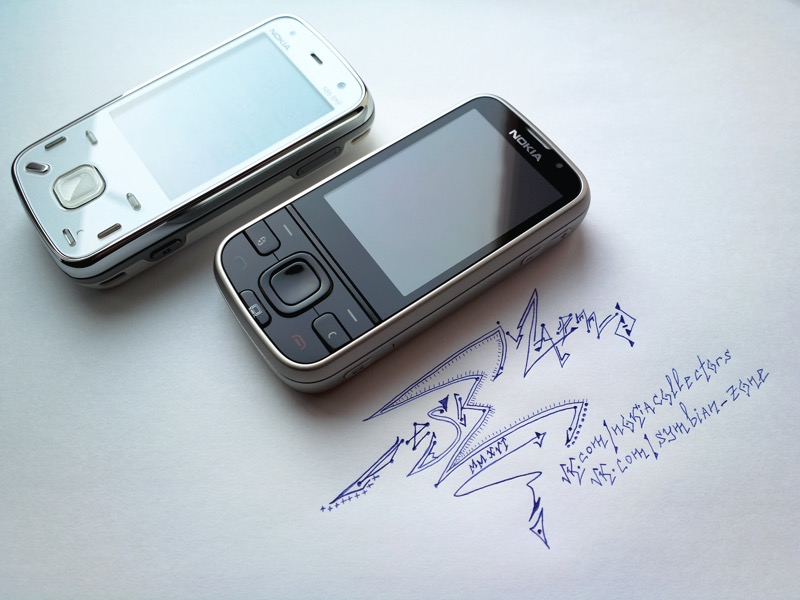 See also Symbian Zone and Nokia Collectors, plus info on the Nokia NEO/Atlantis/E80/X7-00.1/Silver N950.