You can grab FBReader here in AppList. Here's the blurb for it:
FBReader is a free (and ad-free) multi-platform ebook reader.

Supports popular ebook formats: ePub, fb2, mobi, rtf, html, plain text, and a lot of other formats.

Provides access to popular network libraries that contain a large set of ebooks. Download books for free or for a fee. Add your own catalog.

Highly customizable. Choose colors, fonts, page turning animations, dictionaries, bookmarks, etc. to make reading as convenient as you want.

You can grab Situations here in AppList, last covered here. Here's the blurb for it:
Every day, we use our phones to change its behavior. But let your phone do it for you:

- Forgot to switch to silent during meetings?
- Have Music player opened when you connect your headphones.
- Extend phone's battery life when not in use.
- Let your phone reply missed calls with SMS.
- Receive SMS when your kids are leaving school and arriving home.

You can grab QuasarMX here in AppList, last covered here. Here's the blurb for it:
QuasarMX is a fast and convenient audio player optimized for mobile devices.

Features:
* Intuitive swipe user interface
* Fast library overview and filtering
* Supports many formats (MP3, MP4, Ogg Vorbis, FLAC, ALAC, etc.).
* Integration of external services like LyricWiki or Last.fm
* Cover Art Downloader

The PRO version offers gapless playback, equalizer, playlist management and many other features.

You can grab Droper here in AppList. Here's the blurb for it:
Droper is a Symbian Dropbox client that allows Dropbox users to access and modify their synced files and folders. It can also be used as a light-weight Dropbox client for desktop platforms like Windows and Linux.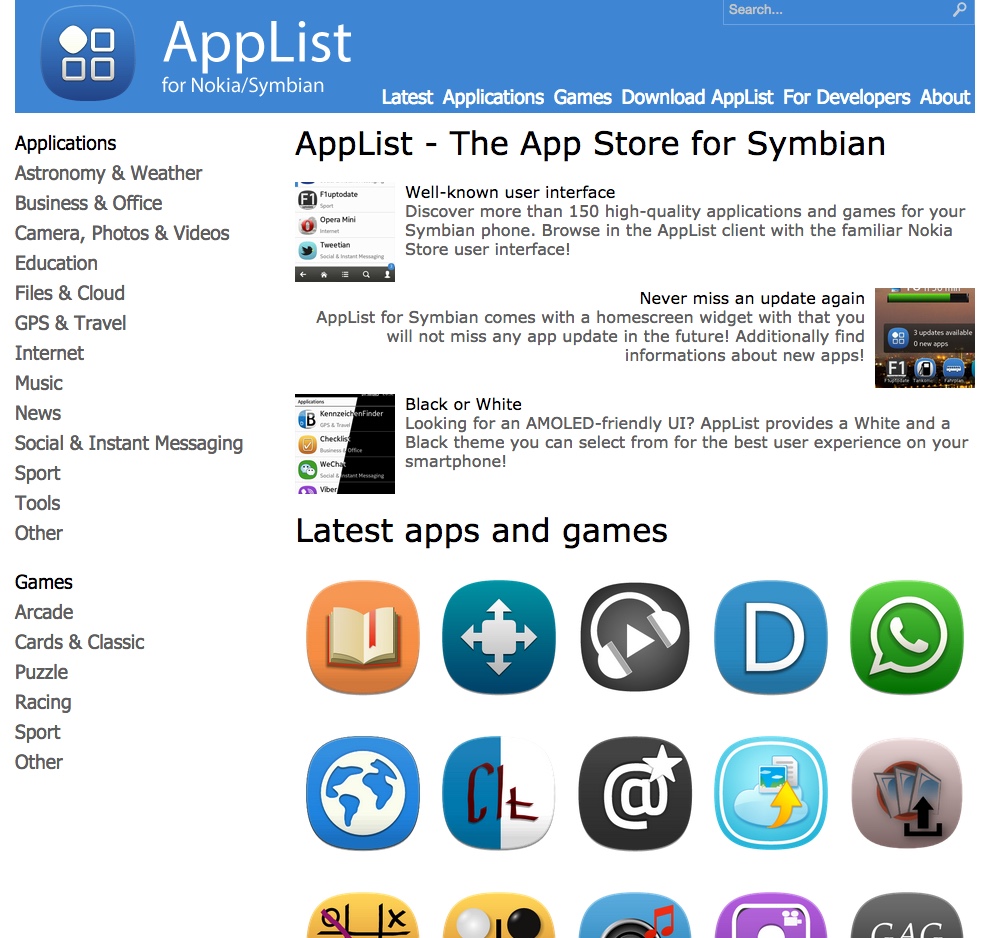 Hopefully the AppList Store is working out for you all. See here just in case you haven't already got this installed or if this is new to you. Also, if you have custom firmware installed, make sure you tick the option in settings to show 'unsigned' applications, you'll see extra applications!