If you've used a previous version of cuteRadio, of course, you may already have the update, since there's a mechanism in the application, but just in case, here's the changelog for v0.3.3:
Improve retrieval of stream URLs from playlists
Fix SSL handshake errors
Refetch the stream URL from playlists when resuming playback
Replace TuneIn with cuteRadio REST API
In-app updating added
Search fixed
Disabled predictive text in source fields
Some screens of cuteRadio 0.3.3 in action: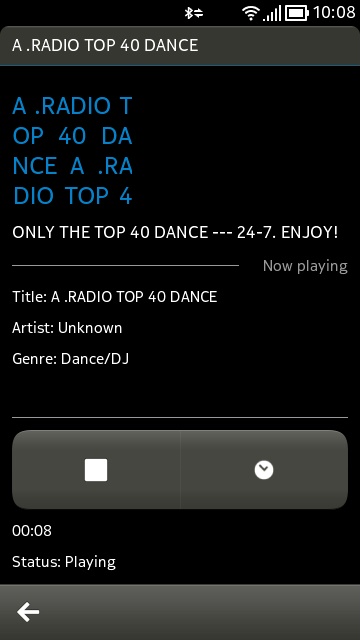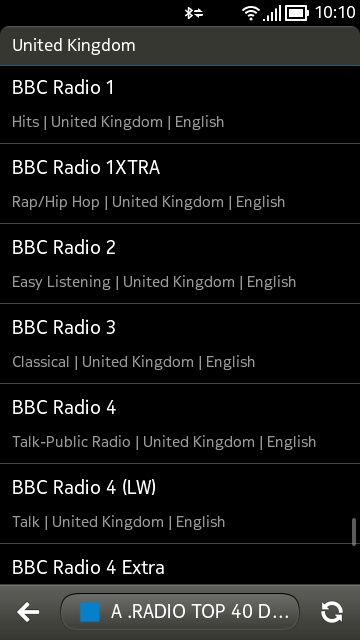 The only caveat to all this is that you have to set your access point manually, due to the way cuteRadio latches into the video streaming APIs in Symbian. Thus, you need to go into Settings/Application settings/Videos/Access point and pick something suitable, i.e. your Wi-fi network - chances are that this is already set up. If not, you'll get 'Symbian-34' errors until this streaming setting is done.
Comments? cuteRadio seems pretty powerful and with a very full directory (including all the BBC stations - yay!) Grab it in the AppList store client or here on the web.