Previously only available in the Nokia Store, FastTube has been set free and now exists for side loading via the developer's site here. The changelog for v3.1.0, over and above the last Nokia Store version, v3.0, is:
Bug fix to enable the playback of HQ/HQ videos

Bug fix to re-enable downloads

Both presumably after changes at YouTube's end. Of course, grabbing (or streaming) 720p/HQ/HD videos onto a Symbian device is a little pointless, since the displays themselves are only 360p, but maybe you want to archive a video for viewing later on, on a higher resolution device or system?
Here's a walkthough setting FastTube 3.1.0 up and using it: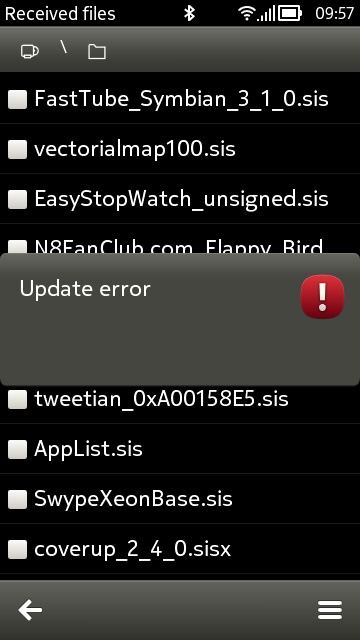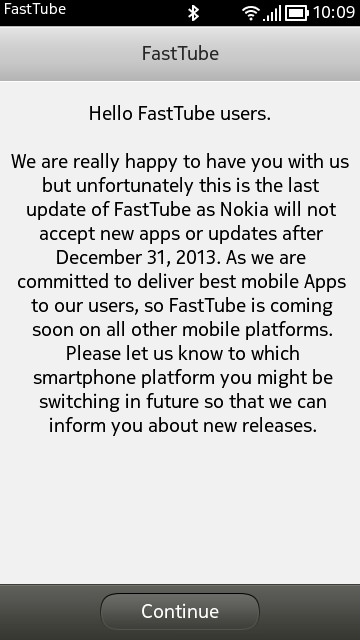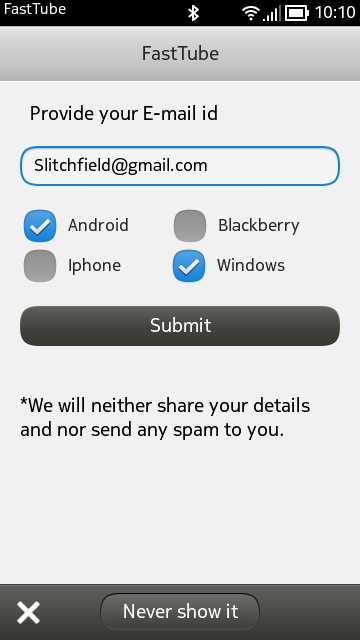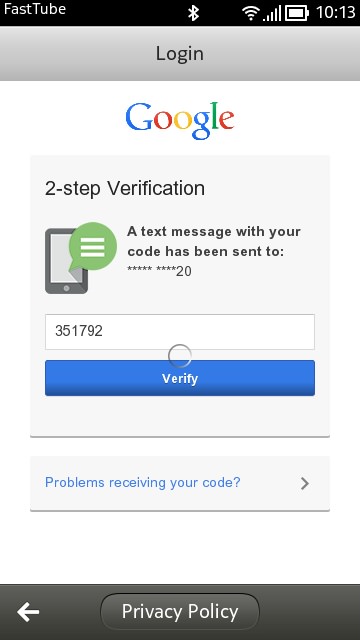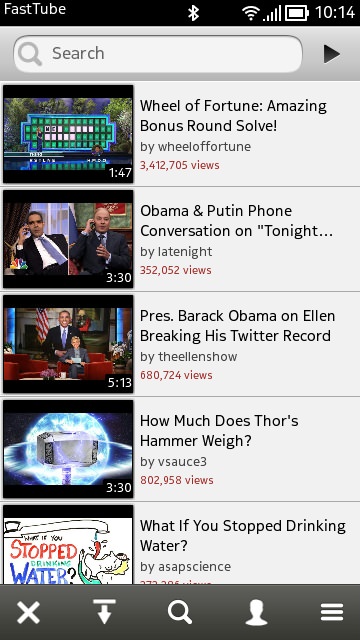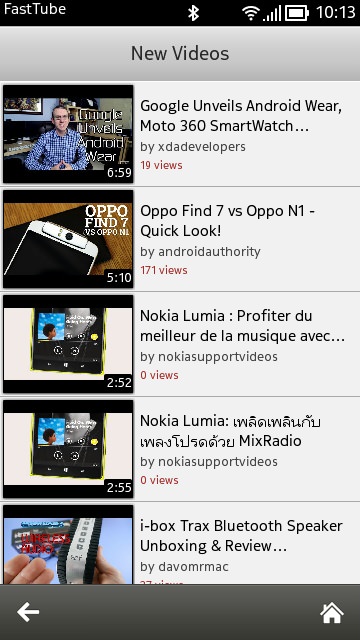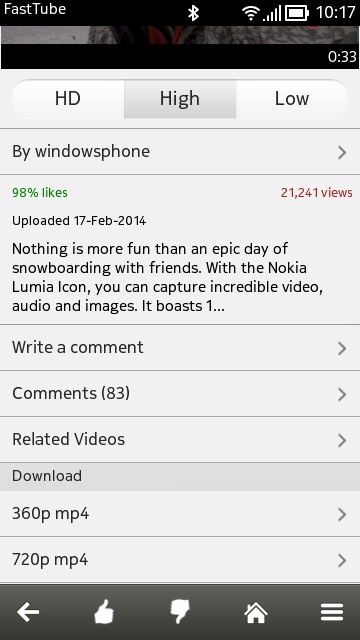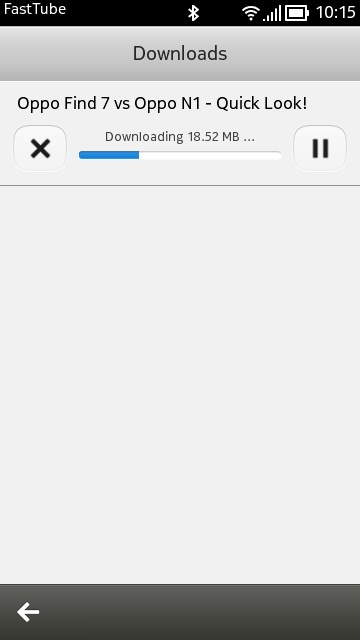 Self-signed by the developer and installable on any modern Symbian smartphone, you can download FastTube 3.1.0 freely here at the developer's page.