'Saving Symbian's legacy' is perhaps a little grand, but hey, it's part of the same overall worldwide Symbian-centric enthusiasm and conservation effort as my own Symbian App Store and Symbian Games Store, so who am I to complain?
From the blurb on ThemeBox:
ThemeBox is a site made by the Symbian Developers Team where you can upload and publish your own themes for Symbian. It's very similar to Nokia Store, and the reason why Themebox exists is because of Nokia's decision to kick out almost all themers from Nokia Store. We want to give you a way to still publish fabulous themes for the Symbian community, and that's why we made ThemeBox for you. At the moment, you can only publish free themes, but it might change in the future. We're still in Beta, so if you find any bugs or have any questions, just contact us!

If you are interested in publishing themes here, just register a free account and wait for it to get approved.
Here's an example of one of the decent themes currently up for download, Save The Tiger: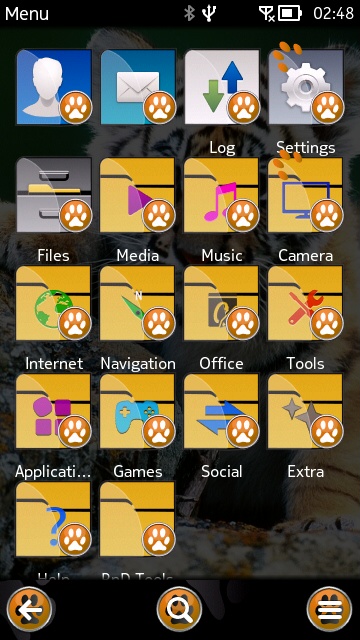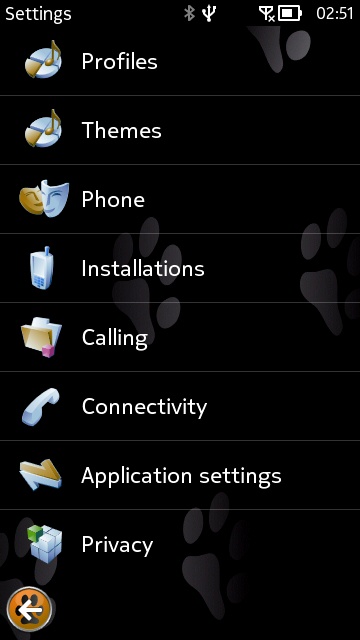 Once a majestic animal in the wild now in threshold of extinction. According to WWF, Tigers are amongst the ten most endangered species in the world. Over the last century more than 95% of the Tiger population has been wiped out & three sub-species are already extinct. Less than 3500 tigers remain in the wild today with around 50% in India & their numbers are declining fast. It's our responsibilty to save the tiger

-New Icons
-Vector Elements
-300 most used TPI's
-Light & Fast

Worth bookmarking anyway, and if you're a theme creator then send in your SIS files etc. for the world to download and enjoy?