To refresh your memory, here's what an RSS-based 'app wizard' app used to look like: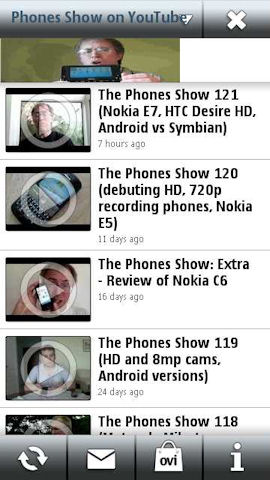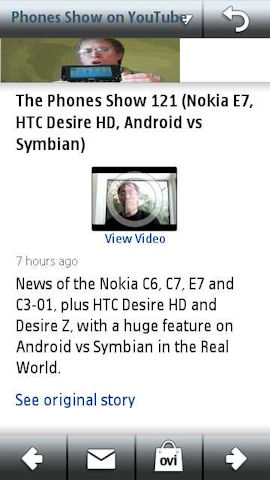 Functional, but all a little forced, necessarily. I've now searched in the Nokia Store for this and a number of other 'app wizard' items and they now come up as: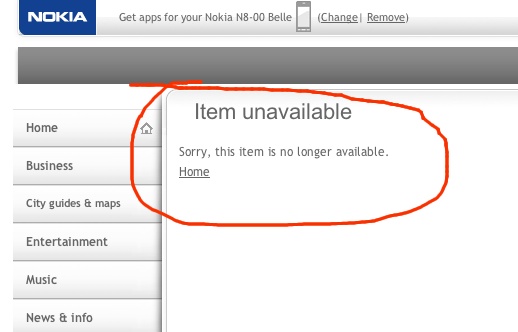 In truth, this was always a likely outcome. Most instigators of 'app wizard' content (like myself) had almost forgotten that such content existed, it was done so long ago, plus the whole publication system was all under Nokia's control - it was literally 'set and forget'. With Nokia moving its application focus away from Symbian to some degree and with the Store itself now serving the lower end phones more then the original smartphones it was created for, it was perhaps inevitable that the 'app wizard' slice of content (which wasn't Series 40/Asha-compatible) would get the chop at some point.
Curiously, in the Nokia Store, even today, we still see at the bottom ofthe page: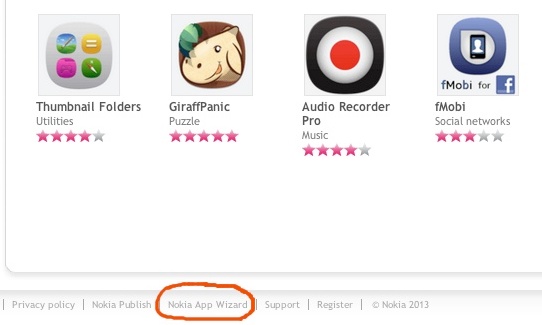 Clicking on the link takes the user through to the Series 40 Xpress Web App Builder, by the way.
Comments welcome though. Were 'app wizard' apps a blight on the Nokia Store, or something you genuinely found useful? Either way, they're now pushing up the daisies....