The changelog for this new version of ThOR, v1.0.2, is:
Multiserver client, now supports TheOldReader, Bazqux, InoReader and any other Google API-compatible servers
Fixed issue: username first letter auto uppercase. Skype users, take care with the first letter!
Fixed issue: username extra whitespace when tapped from word predictor
Help text on search about scope
1.5sec delay on subscriptions page back button, to avoid accidental exit of the application
Support for 'Starred' items if the server allows this (The Old Reader doesn't)
'Readability clean up of articles' button in item page
TTS voice playback of articles in item page
Fixed issue: E6 unable to login
Here's the new version of ThOR in action on my Nokia E7: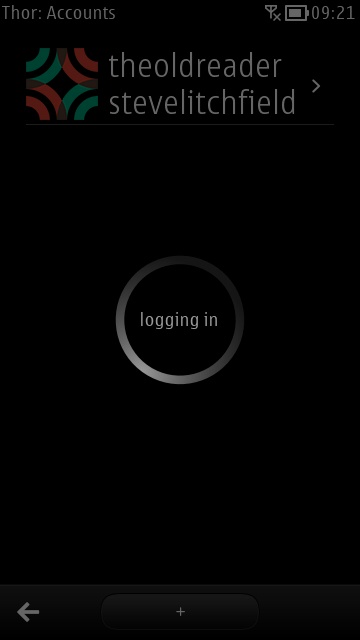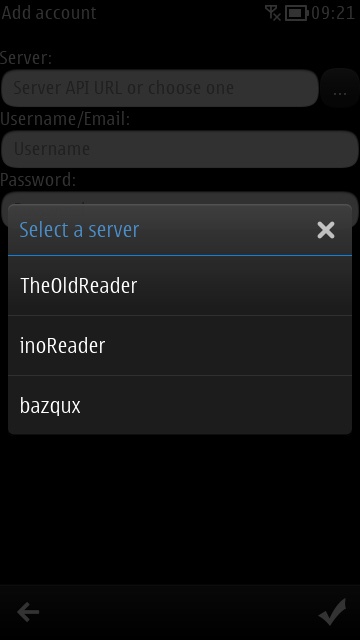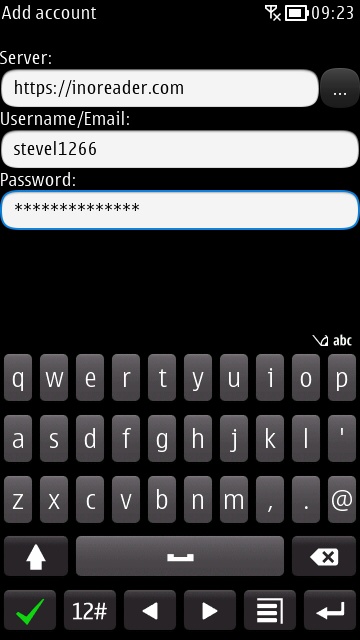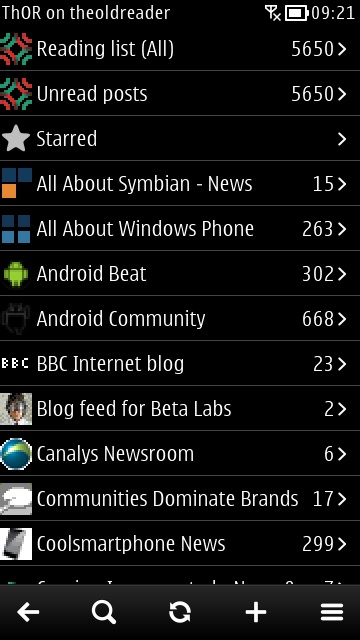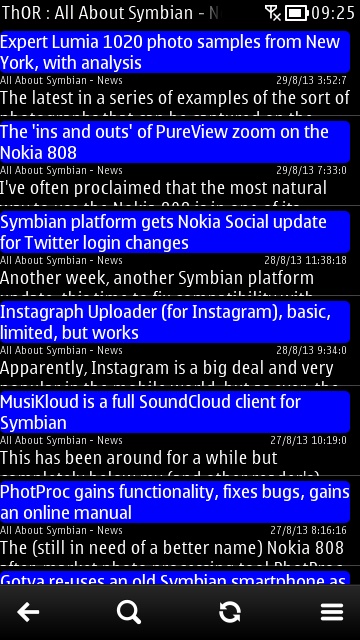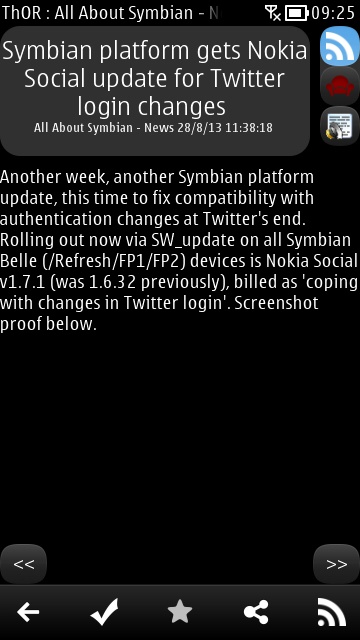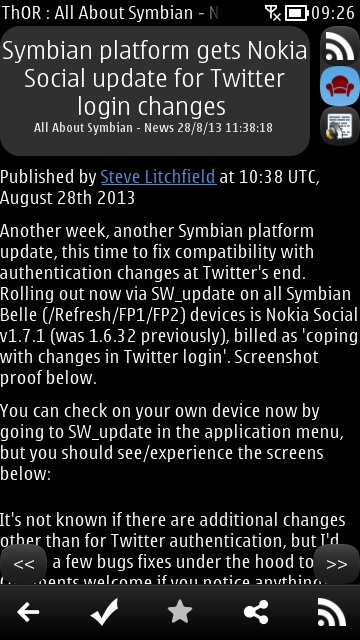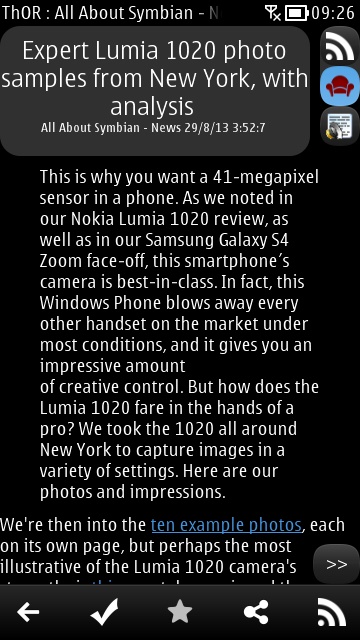 Interestingly, you can combine the new modes, i.e. bring up the Readability view of the full article and then set TTS going - if you're driving, for example, or doing chores, this might be a very useful means of converting something long into audio form?