In case you hadn't heard of it, SoundCloud works in quite a similar way to YouTube, with favourites, playlists and subscriptions etc. The main difference is that playlists (referred to as 'sets') are created by the uploader rather than the listener. For example, a band may upload a live gig as a set containing several tracks. Other users can then play/download the set, but they cannot create an empty set and add tracks to it as they would in YouTube.
The focus of SoundCloud is on content created by independent artists. You won't find the latest Justin Bieber single on there (at least, you shouldn't), which is why it will never be as popular as YouTube, though some users will bend the rules as far as they can to upload popular content (extended edits of popular songs, for example).
As for MusiKloud, the user interface is quite similar to that of CuteTube, with a very similar homescreen and list views for tracks/sets. User channels are also displayed in a similar way, with multiple tabs. Full keyboard support was added in the last update and works in the same way as cuteTube.
The main difference in the applications is in the playback, which uses a built-in player, rather than relying on the stock media player. Also, the sharing of tracks/sets to social networks is supported, but uses the SoundCloud sharing API (called 'connections') rather than interfacing directly with the social network APIs. Users can share tracks/sets to any/all of the connections that they have added to their SoundCloud account using the website. This approach means a greater number of social networks are supported, and avoids the need to grant further permissions to MusiKloud.
Here's MusiKloud in action on my Nokia 808 PureView. Note that I'm a novice SoundCloud user and so I've not delved into the personal (my uploaded original music) area (yet):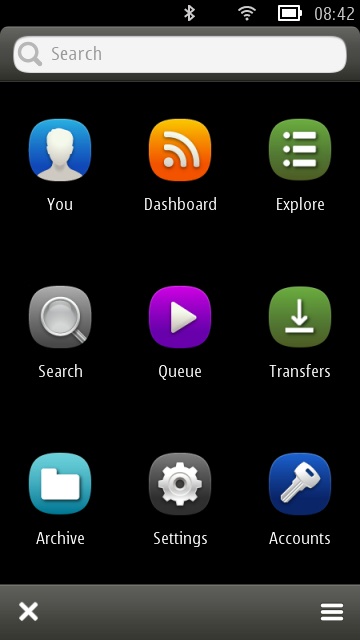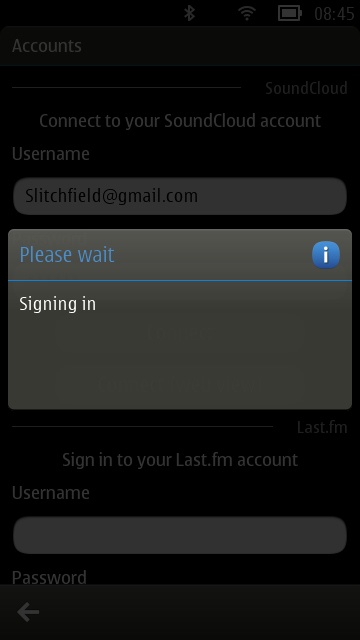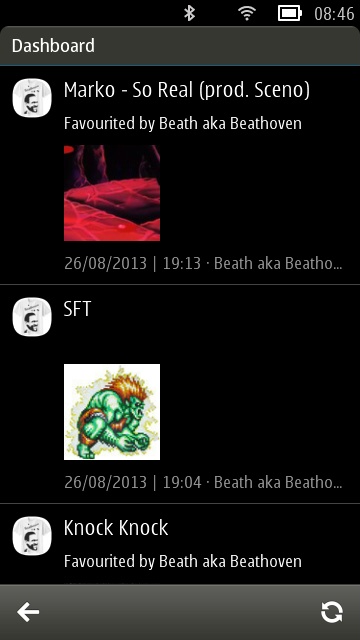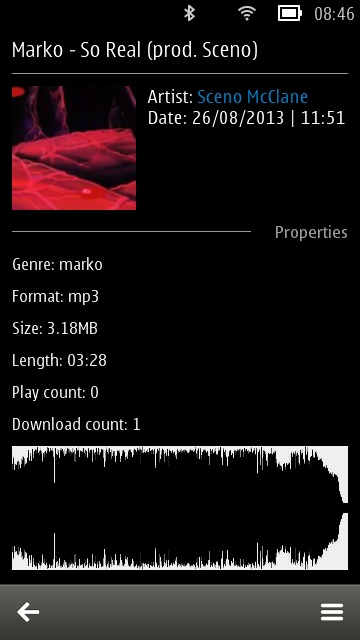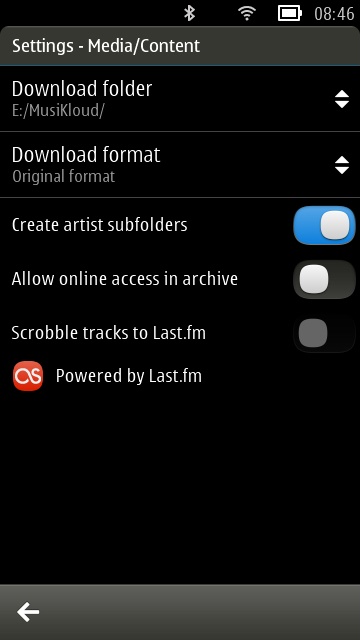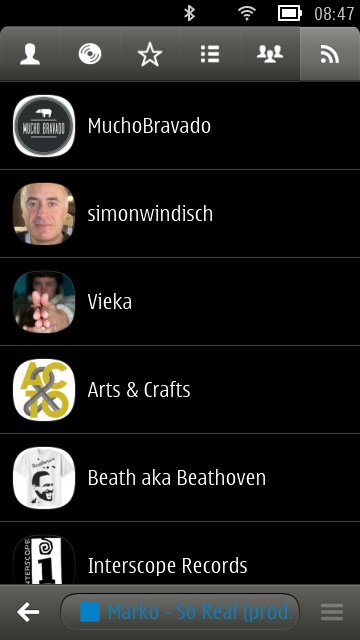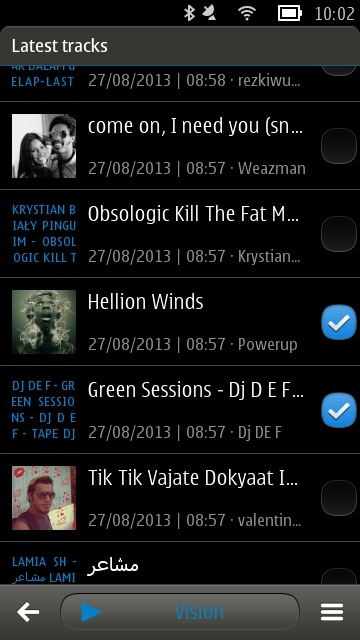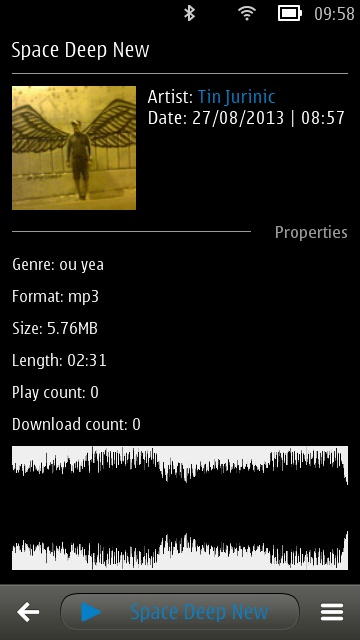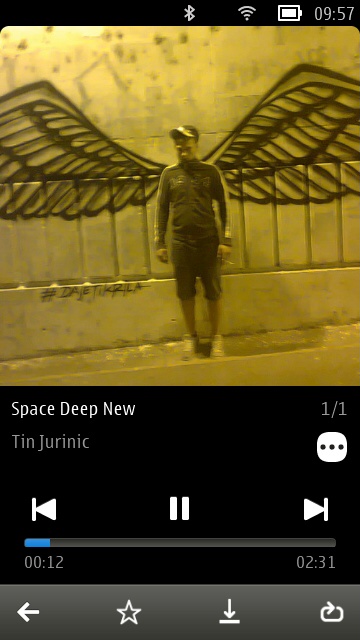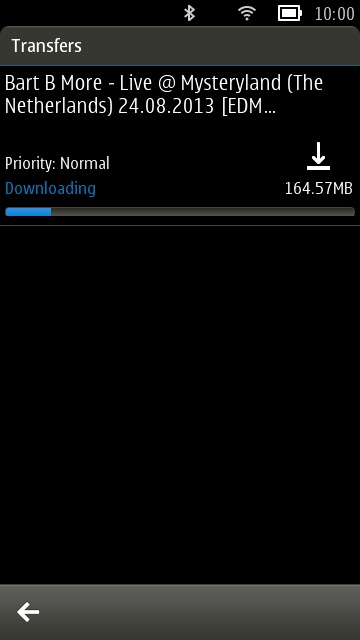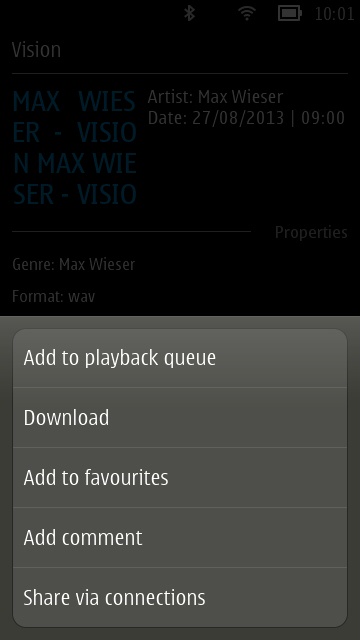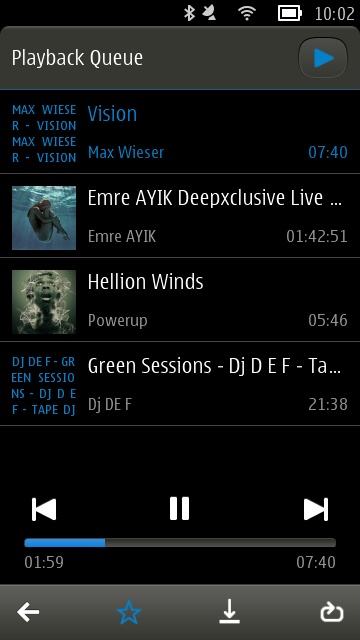 Like Symbian platform favourite app by the same developer, CuteTube, MusiKloud is a full commercial application, at £3, but again it's an application you're likely to return to many times a day if you're a SoundCloud fan, and it's still less than the cost of a pint of beer(!)
Comments welcome if you've been using MusiKloud for a while - what do you think?