Here then is Generate QR Code, effectively a tiny S60 5th Edition 'widget' (it's a .wgz file):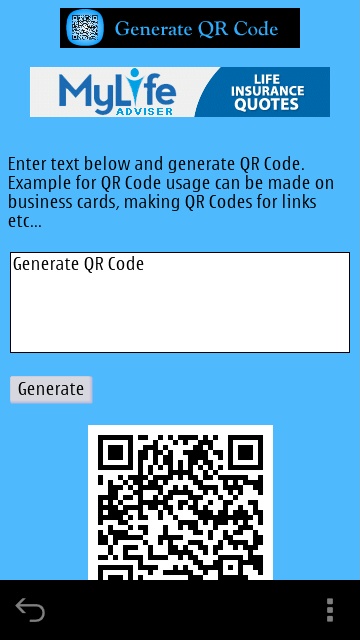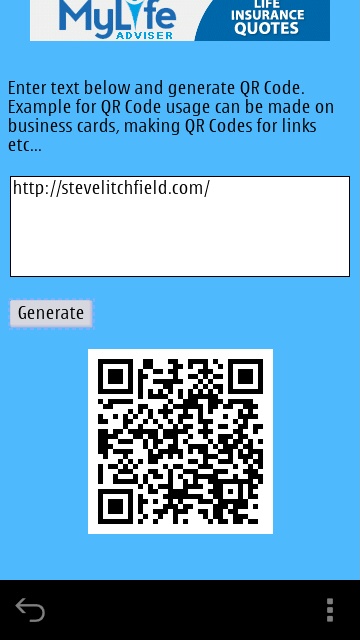 It's kept very simple, just type (or paste) the URL or text string required and tap 'Generate' to get your QR code displayed. Here's a screenshot from my Android device, photographing the screen of my Symbian phone, proving that the QR code does work: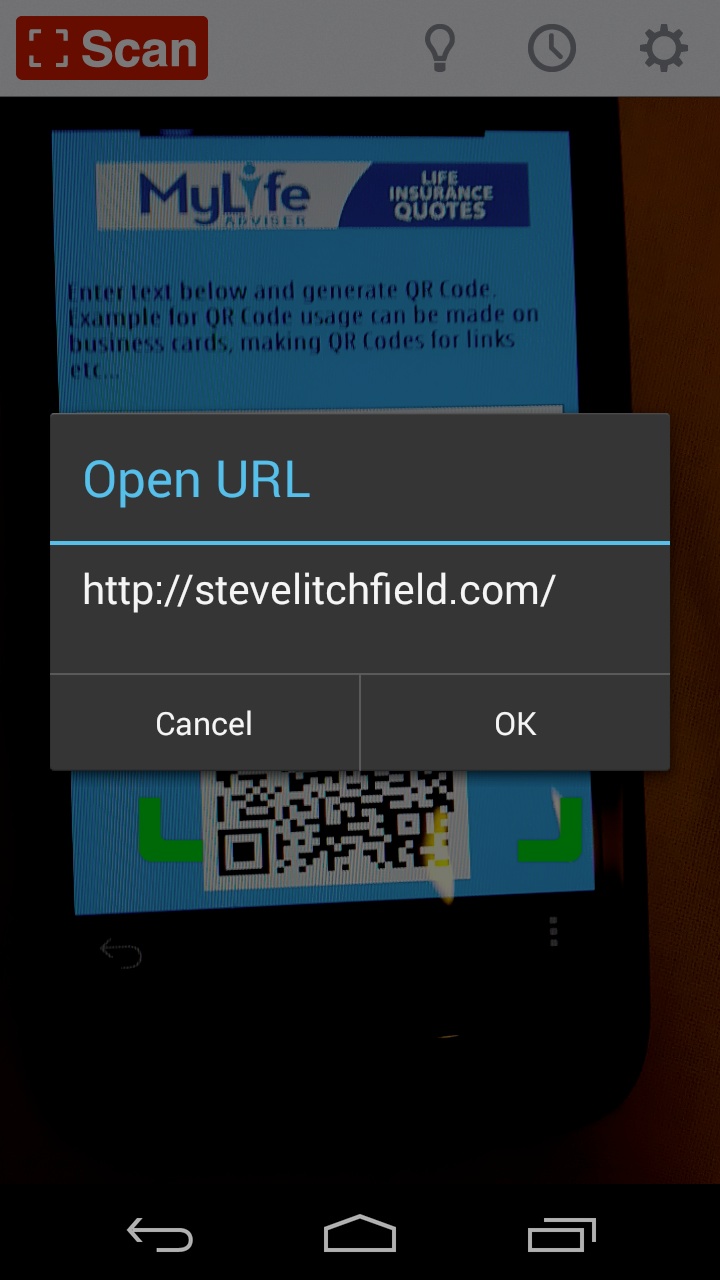 Unfortunately, there's no way of exporting or saving this code after it has been displayed on-screen. Actually, that's not quite true, since if you're geeky enough, you can grab a screenshot with Best Screensnap (or similar) and then crop this down to the QR 'square' later.
Still, the utility is tiny and you can't beat the price. You can download Generate QR Code here for free in the Nokia Store.