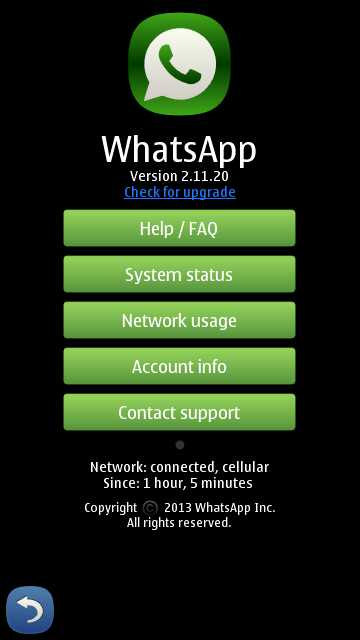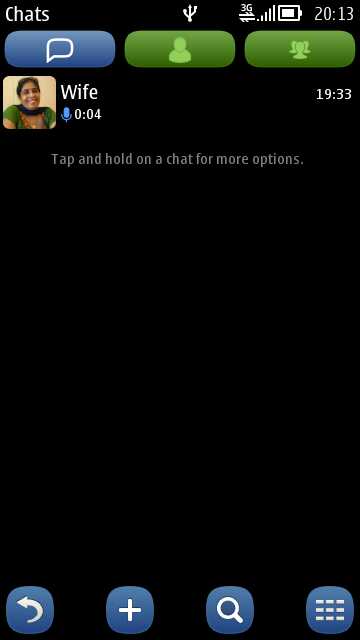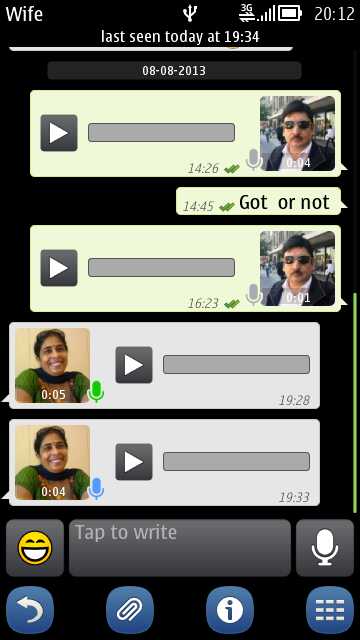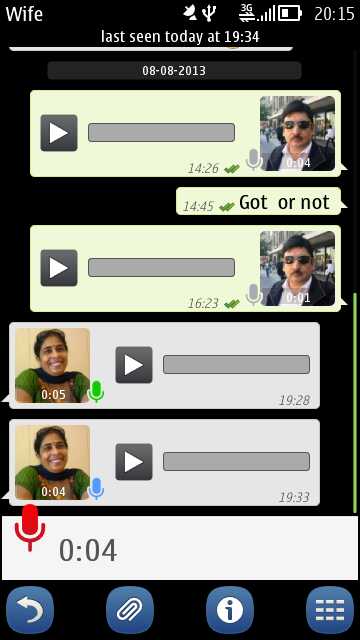 In addition to the tap-and-hold, if you make a pigs ear of the message, you can also slide your finger from right to left to cancel the current recording, which is pretty intuitive.
Though the compression level is apparently sometimes too much for the audio files to sound good, they are at least audible and understandable.
Many thanks to SJ and BG for their help in compiling this AAS flow.