It's clear that this is very much a 'version 1.0' with Feedly in mind, since there are a few references to Google Reader in places and some of the cosmetics aren't perfect yet, but otherwise this is a triumphant return to Symbian for gNewsReader. I wonder whether the name will change at any point? (fNewsReader's the obvious choice, but as ever, Ewan suggests "Brian"!)
Here's version 2.0 of gNewsReader in action: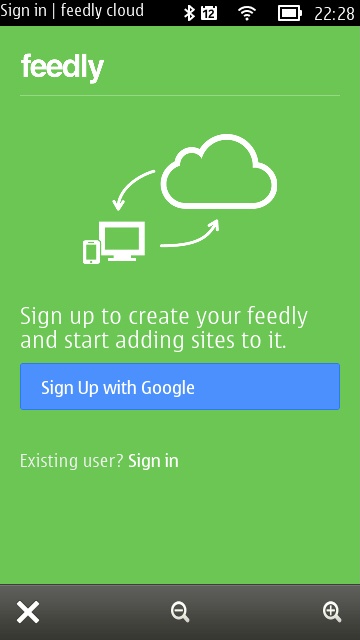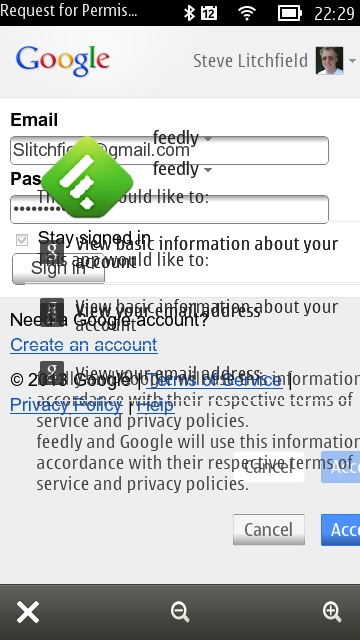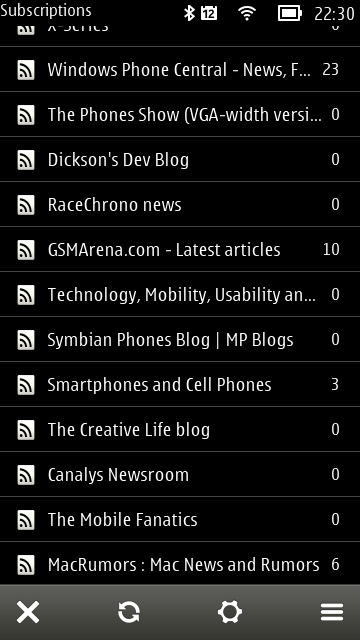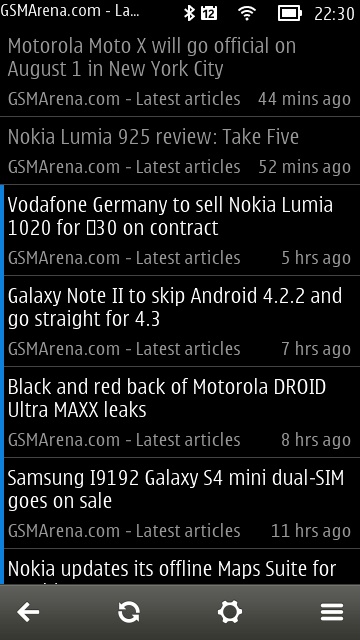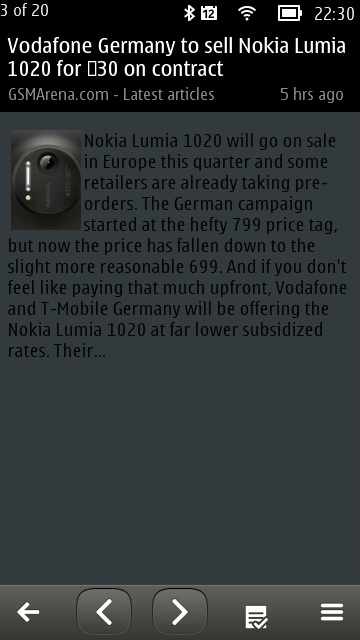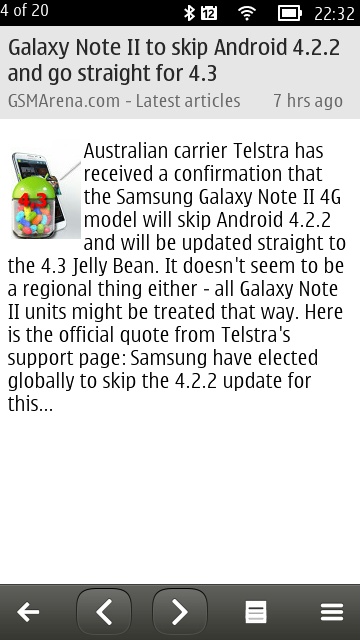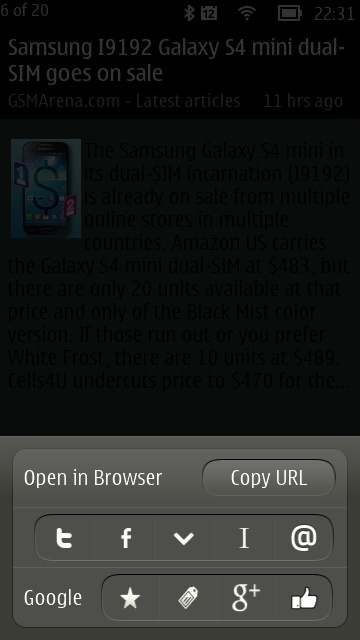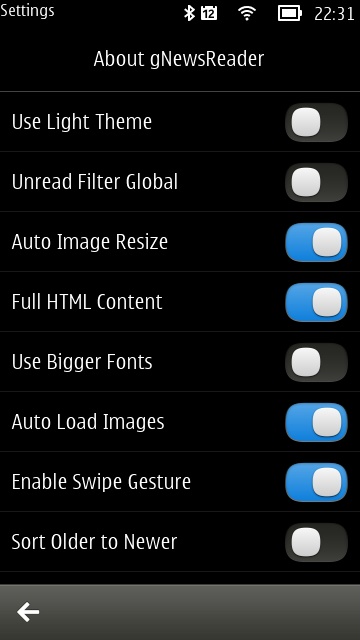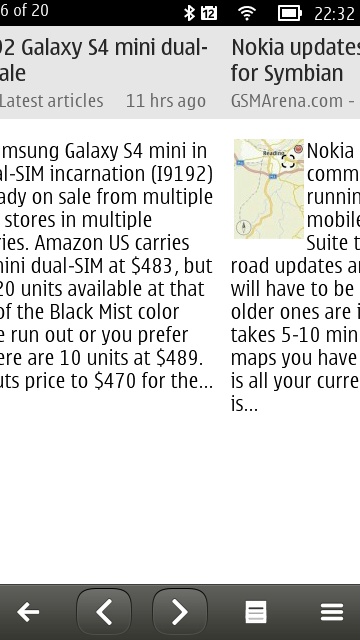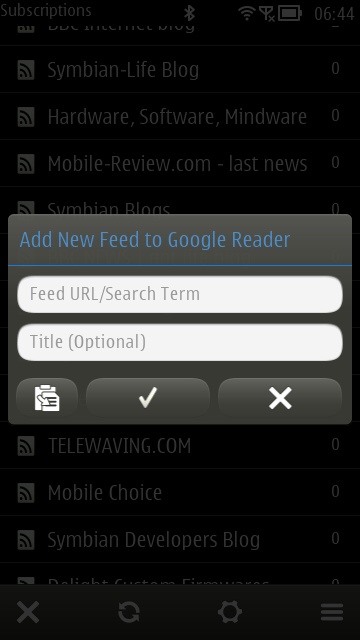 You can download gNewsReader 2.0 here in the Nokia Store for free. Highly recommended - it's not perfect yet, but it (along with Feedly itself) gives the RSS/news addicts of the world a way forwards on Symbian that's fast and intuitive.