Charging is activated by pulling out the microUSB cable, and stops when you return the cable to its storage position. Pulling out the cable also causes the battery symbol in the centre of the device to light up, showing how much power is left in the charger's battery. The DC-18's internal battery can be recharged using any standard microUSB wall charger.
Given its capacity, the DC-18 is best suited to providing a quick top up, rather than a full recharge, although for devices with smaller batteries, such as the Nokia Lumia 620, it should just about stretch to providing a single full recharge from empty.
The DC-18 will go on sale in July, in select Middle East, African, Asian and European markets, for an estimated price of around €15 (before taxes).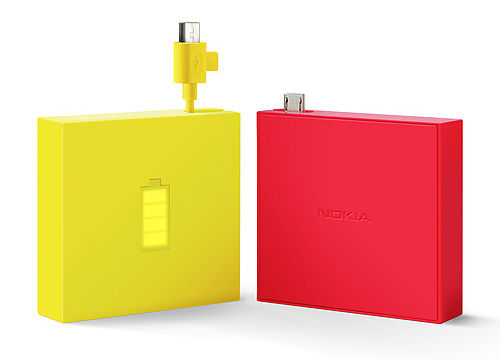 Key specifications
Weight: 65g
Size: 57 x 57 x 14.9mm
Battery capacity: 1720 mAh