Here's Flow XXL in action: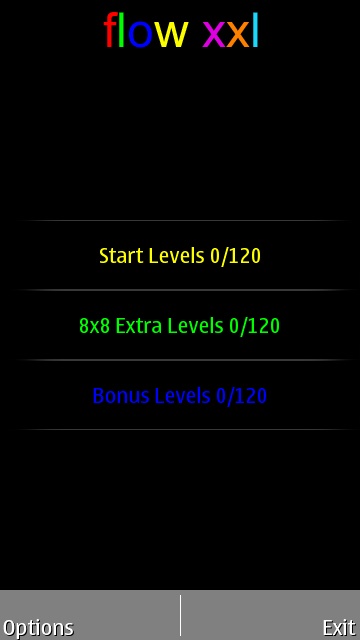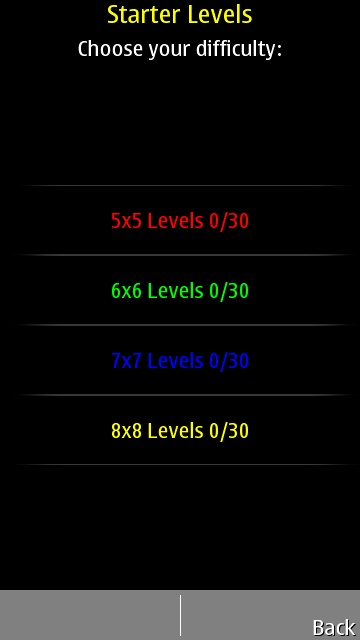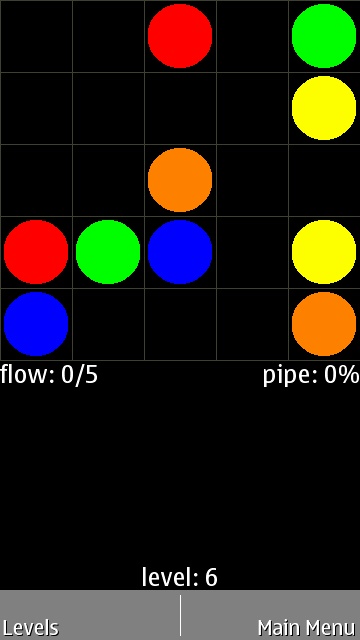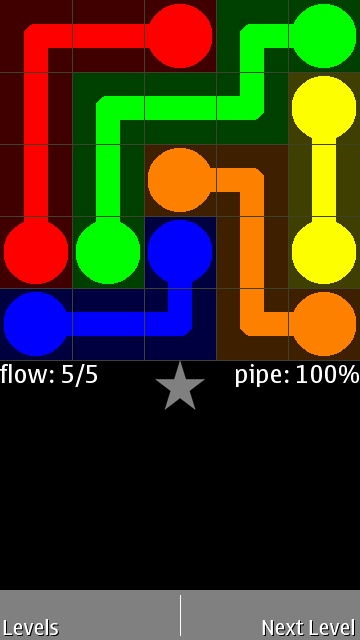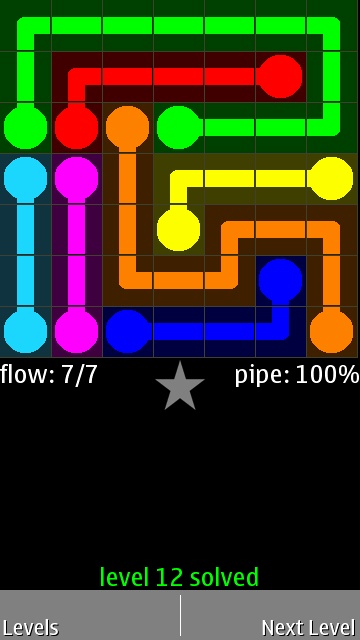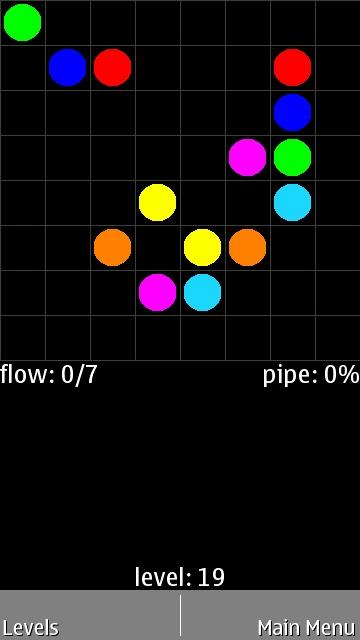 Interestingly, and thankfully, you can try any puzzle at any time, without restriction. Which means that you can bypass any puzzle that you find impossible to solve and that you'll never get stuck, as sometimes happens in other level-based puzzles.
You can buy Flow XXL for £1 here in the Nokia Store.
(If you really must, there are some free levels in the 'Free' version [shown below] and a lot of ads, including Tequila Planet in-app purchase system that works out a lot more expensive than just buying the game in the first place. So go straight to the full £1 game.)