Here's MultiTimer in action: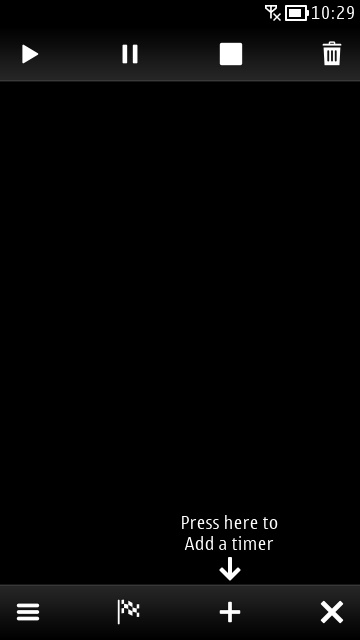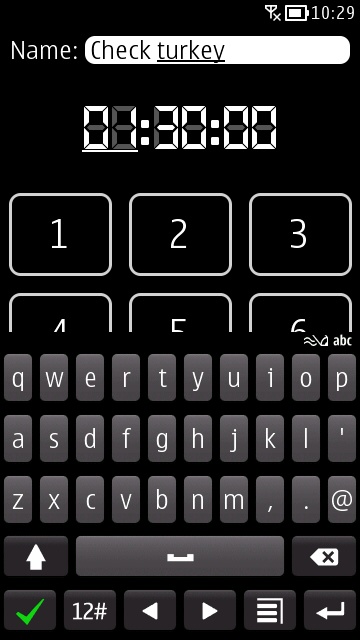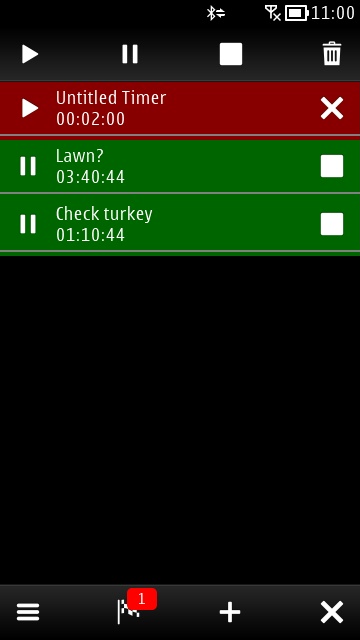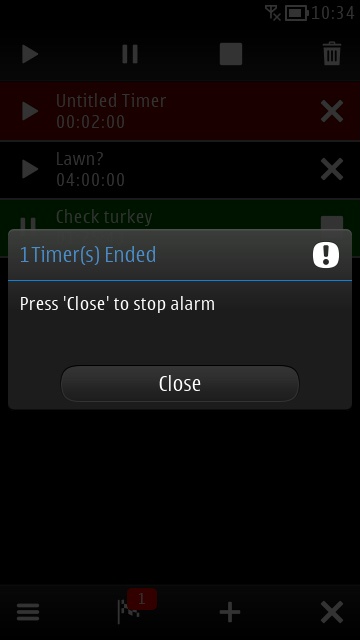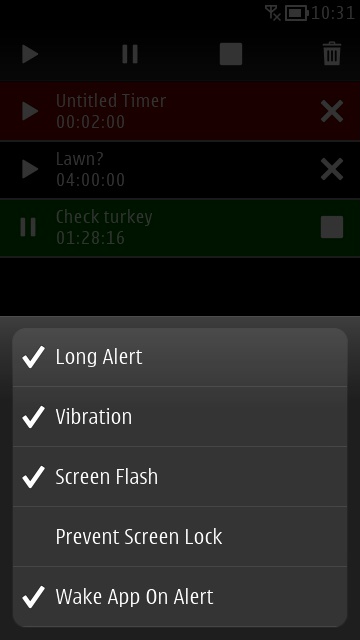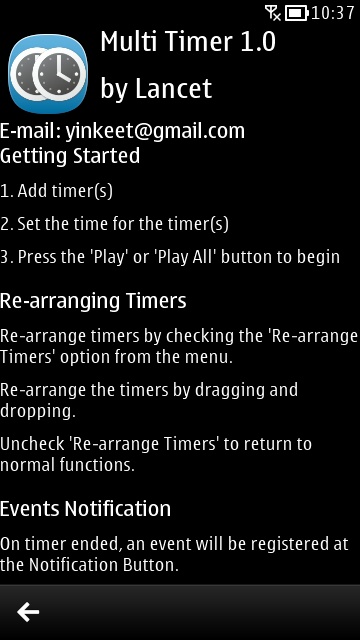 One caveat about using MultiTimer, or indeed any other application in this genre, is that it can only alert you to the end of a timer period if you keep the app running - it doesn't seem to use any massive resources, but you'll want to 'hide' it or switch away using the phone's 'Home' key to do other things on the device rather than closing it down. If, for any reason, MultiTimer is closed (e.g. if you have to reboot the phone to change a microSD) then your timer status will be lost. The actual timers and their initial delays are saved always, but it'll forget where you got to and start each timer from scratch each time. Hopefully not a huge issue to most.
Recommended. You can download a 'lite' version here in the Nokia Store for free (the 'lite' version doesn't have the range of extra alert types, you just get the beeping, plus the alarm stops after a while) , but to be honest, if you think this is the sort of thing you might need, just buy the full version for £1 instead.