Start up ShareBoard (currently at v1.0.3) and you'll see: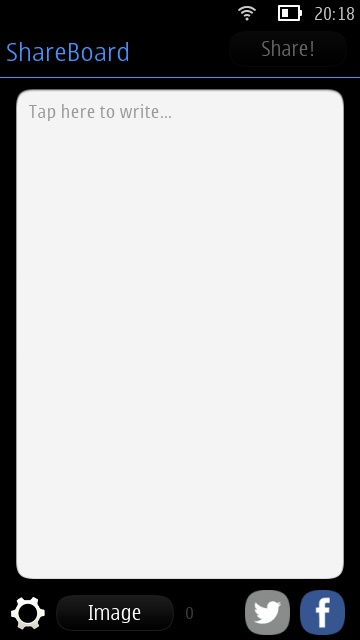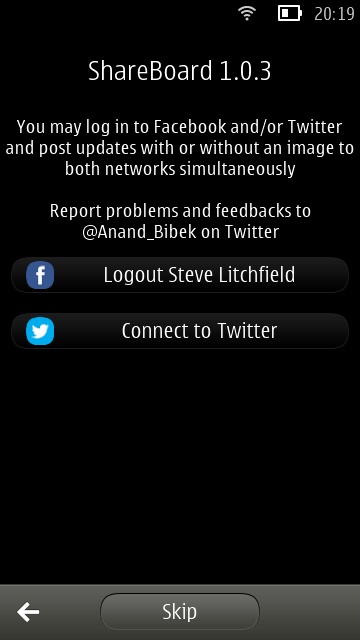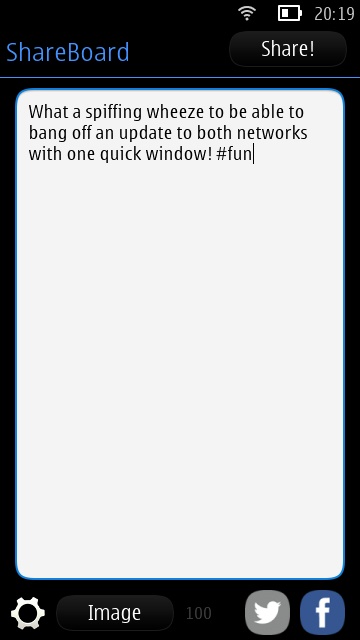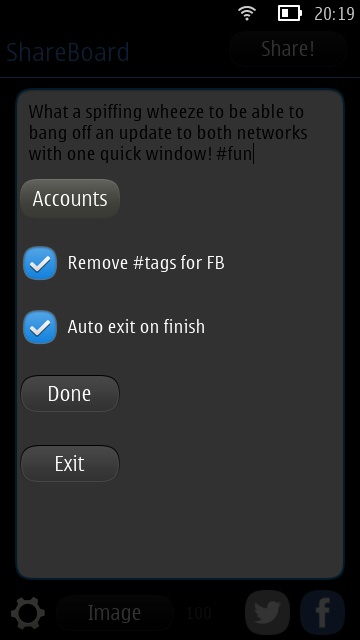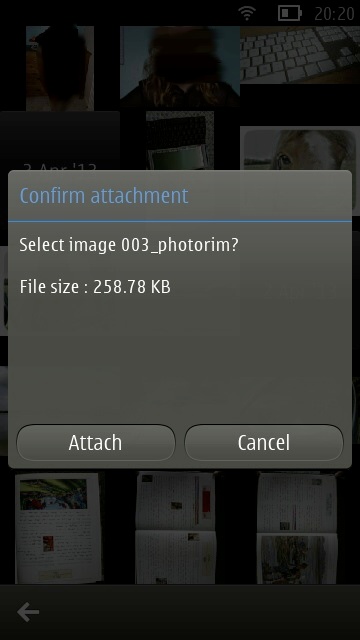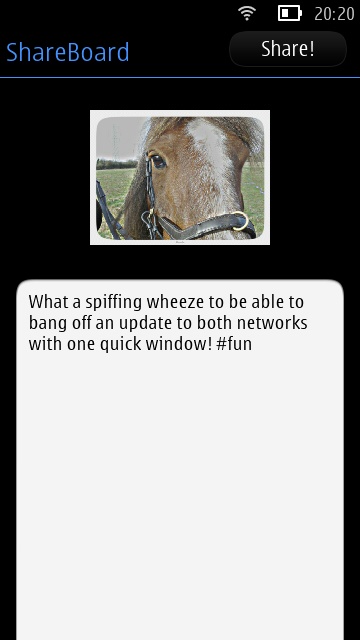 ShareBoard is not without a glitch or two, mind you. The settings referred to above are almost worthless since they're not currently remembered when you exit the application (at least, not on my Belle FP2 Nokia 808...). Plus, after adding an image, the Qt pane becomes longer than the screen and it's actually very fiddly to get from the top to the bottom and back again - slightly larger (draggable) black margins on either side might help here? There's a 'scroll bar' which becomes visible when you get it right, but it's too narrow for easy use at present.
Still, well worth a look if you're not already sorted for quick multi-service updates, especially once the Settings bug has been knocked on the head - this is, after all, many times faster than cranking up Nokia Social...! You can download ShareBoard for free here in the Nokia Store.