Four Easter Eggs... and not a calorie in sight
Published by Steve Litchfield at
You have to hand it to NokiMoki - having perfected his 'connect 4' clone for Symbian, he's producing a fair number of differently themed versions. We had Four In A Row Planets only the other day and, with the Easter weekend upon us, we now have a perfectly egg-cellent Easter Egg version of the game. Screenshots below - yes, it's another quid, but if you didn't pick up a previous version (there's also a Valentine edition, for example) then maybe this is the one to get?
Here's Four Easter Eggs in action: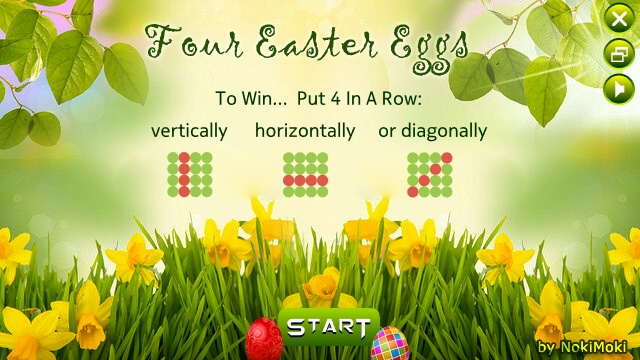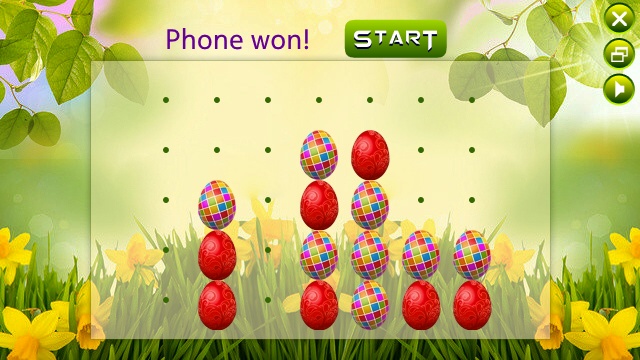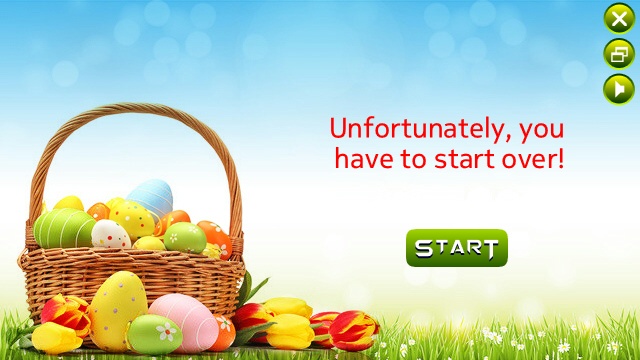 You can buy Four Easter Eggs for £1 here in the Nokia Store. Or, you know, pick up one of the other themed variants instead?
Source / Credit: Nokia Store