The version 1.5.14 here is essentially a backport to Symbian from the 1.5.13 version for N9. There has been a lot of optimization, refactoring and such stuff that may or may not be directly visible to the user in the Symbian version.
Here's the (huge) changelog for v1.5.14 (over the v1.1.4 around six months ago):
Faster application startup time
Network mode action (2g/3g/dual)
Display brightness action
NFC condition (a bit experimental due to lack of extensive testing on Symbian)
Downloadable localisations (provided by volunteers), currently available in German, French, Italian, Russian, Ukrainian & Chinese (in addition to the original English & Finnish)
Advanced mode on UI that opens up some further options:

Negative conditions (e.g. NOT at location)
Activation timeout for most of the actions (this helps for example to launch several applications in certain order and/or fine tune any problems with conflicting actions)
Restore previous value for most actions (remembers the previous value of a setting and restores it at situation end)

Newly created situation gets the creation time settings as actions (instead of being totally blank)
New data storage location & format for those who want to backup and/or share the data, hopefully also a bit more robust
Here's the new version of Situations in action: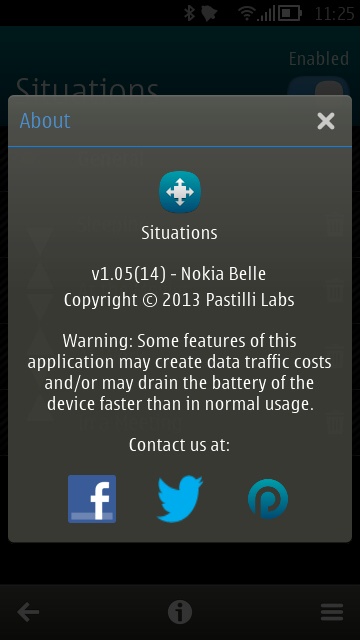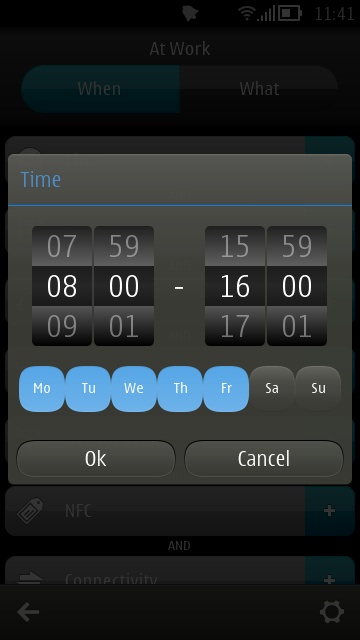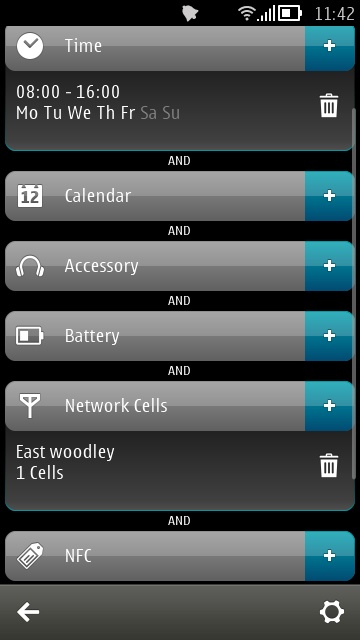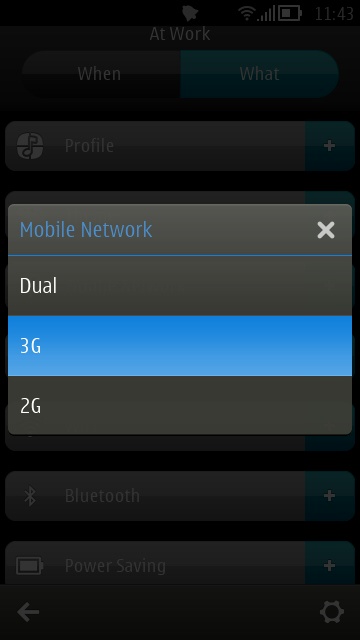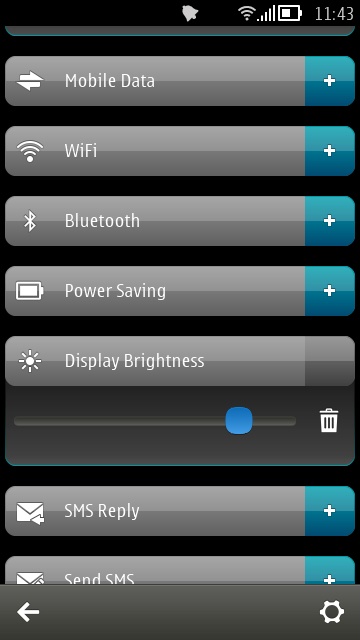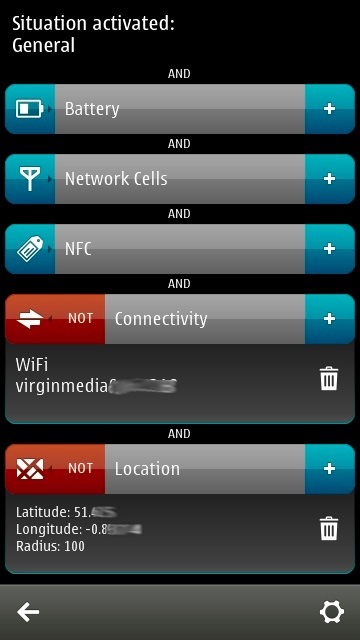 I'm sure your imaginations will run wild with these new conditions and actions, please do comment to let us know what new 'situations' you end up creating.
You can buy Situations here in the Nokia Store for £3, or grab the free 'Lite' version here.