Here's Boot Camp in action: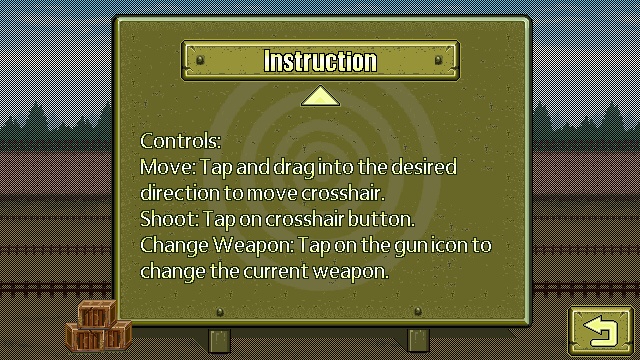 Within the constraints of being a Java title, Boot Camp has been well drawn and designed. The tap and drag to aim works well, in that your left thumb doesn't cover up the cross-hair as you'll see below), so you can drag anywhere that's convenient without your thumbs getting in a muddle.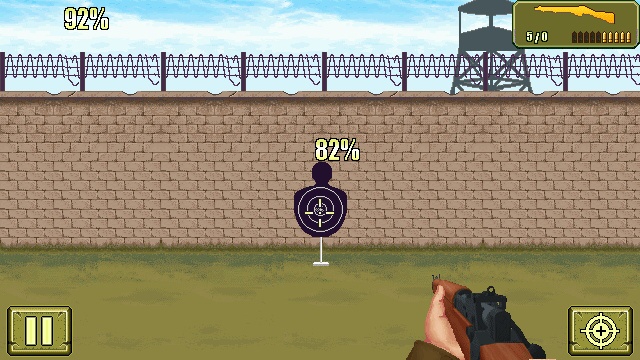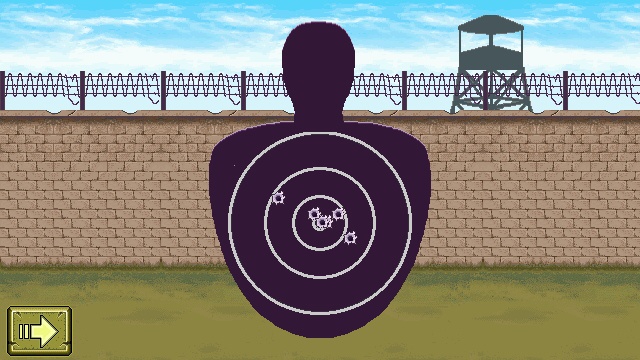 As the game title implies, you start by training at boot camp, against simple targets, to get the hang of shooting, and then it's on to 'missions'. Now, these are still against training 'pop-up' or 'slide-along' dummies, so you're not actually killing anybody, but in this politically correct world maybe that's for the best?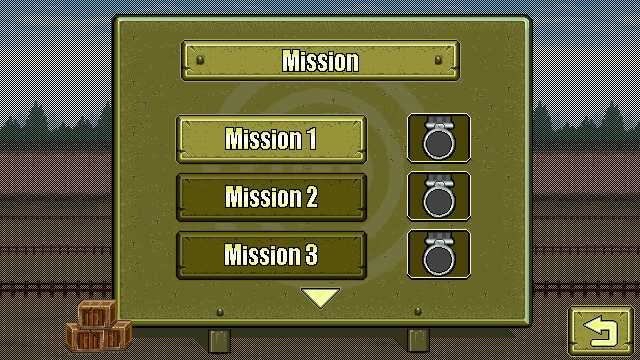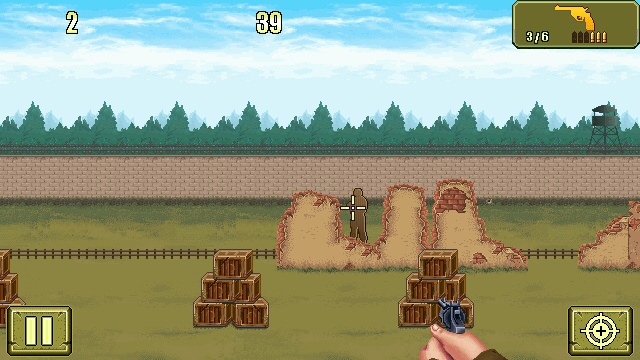 A typical mission gives you a certain amount of time and a certain number of bullets in order to make as many 'kills' as possible - as you'd expect the parameters tighten fairly quickly, plus the targetting has to be very precise, all adding up to a game that will take you a lot longer to complete than you might think.
Along the way, you have to finish each misson to be granted the next one, winning medals along the way: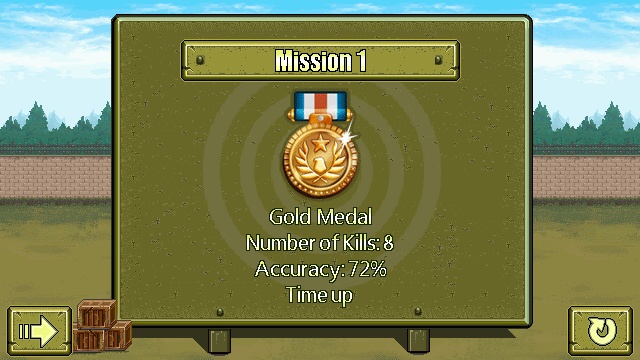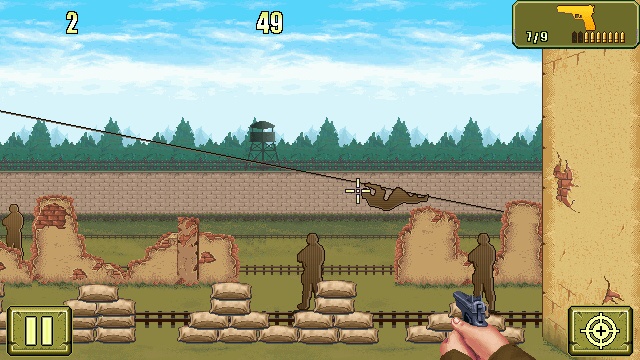 So you've got a hangdun and targets sliding in both directions at three different ranges. Add in pop-up targets behind embankments and sliding targets (down the zip wire) and you won't be short of ideas for things to shoot at. At some point, of course, the rifle gets offered too, giving longer range and hopefully greater firepower.
Aside from the lack of multitouch, it's hard to see this game's Java nature, which should be taken as a big compliment to the developer. There's even horizontal panning, once your dragging action gets to the edge of the screen, meaning that the target scene can be quite a bit bigger than just what you see on-screen at any one time.
You can buy Boot Camp for £1 here in the Nokia Store. Curiously, the title says 'No Ads', implying there's an ad-supported version, though it didn't show up for my Nokia 808...