Just as with the other proxy-based, bandwidth-saving web browser for Symbian, Opera Mini, it turns out that you can get auto-served the latest version by going to the right mobile URL, in this case wap.ucweb.com - go there in Web on your Symbian smartphone and, just as with Opera Mini, your phone model will be auto-detected and a download served up. Easy.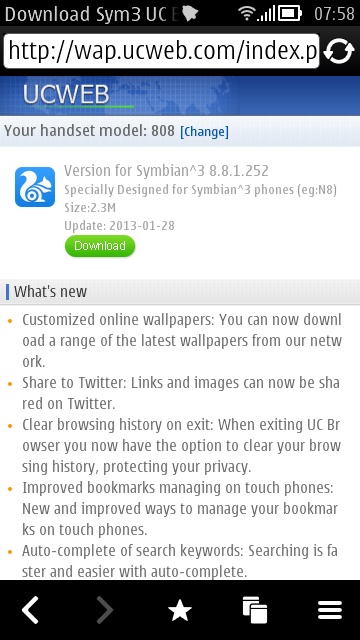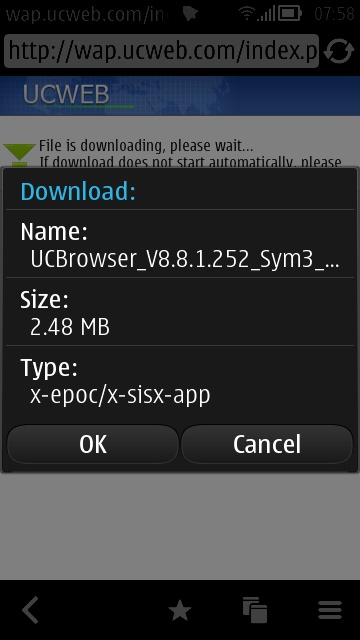 Here's the quoted changelog for v8.8.0:
Customized online wallpapers: For those who want their browser looking good, we now have a range of customized online wallpapers available on our network for download. If you'd like a change from your old default browser background, we've got a bunch of great ones for you to choose from!
Share to Twitter: For Twitter fans, you can now quickly and easily share links and images via Twitter. So if you come across a great picture or link you just have to share with your followers, just long press the item, then choose Share.
Improved bookmarks managing on touch phones: For those with touch phones who like to keep things organized, we've added new and improved ways to manage your bookmarks. On the bookmark menu you can now drag your bookmarks around to group them how you want, and use the sort function to keep them in order.
Auto-complete of search keywords: For those who want quicker and easier searching, our auto-complete function has been upgraded. It now has the ability to give you relevant suggested queries and results as you type your query into the search box.
Clear browsing history on exit: For your convenience and privacy, upon exiting UC Browser you now have the option to clear your browsing history.
Let's walk through some of that in UC Browser 8.8 in screenshot form: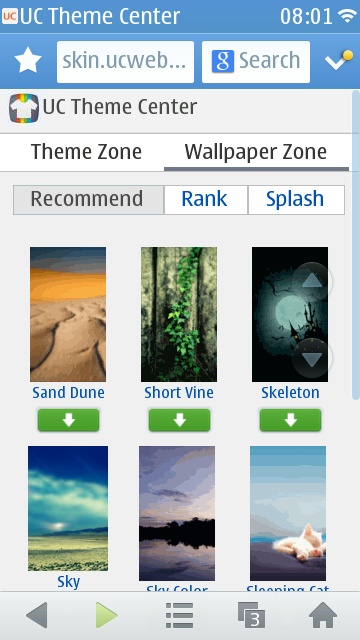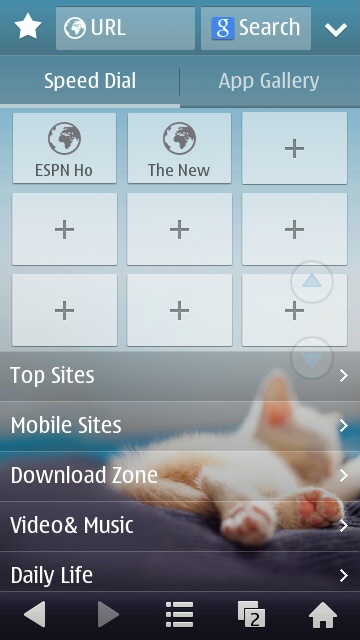 Browsing the themes and 'home' wallpapers - and picking a cute sleeping cat (for Rafe!)...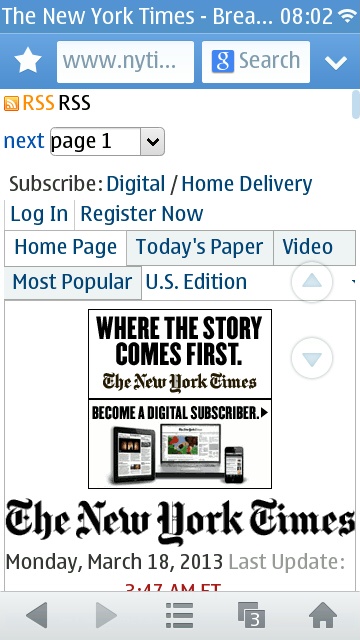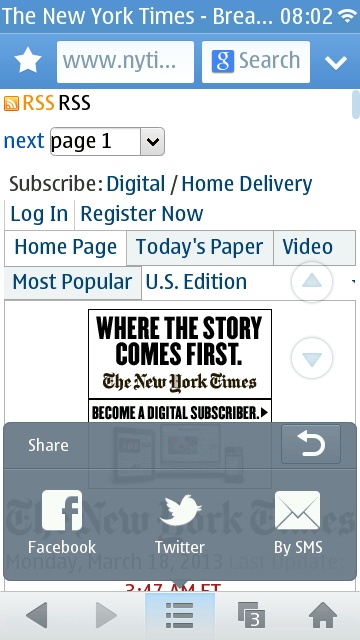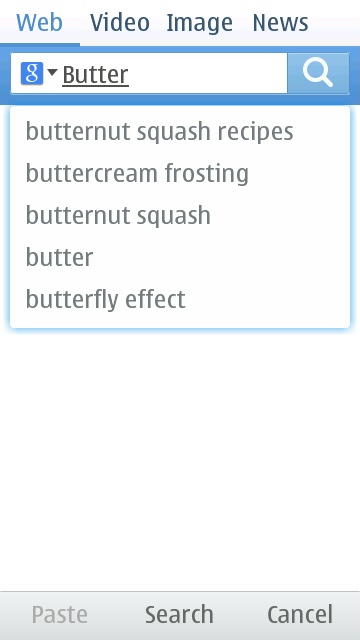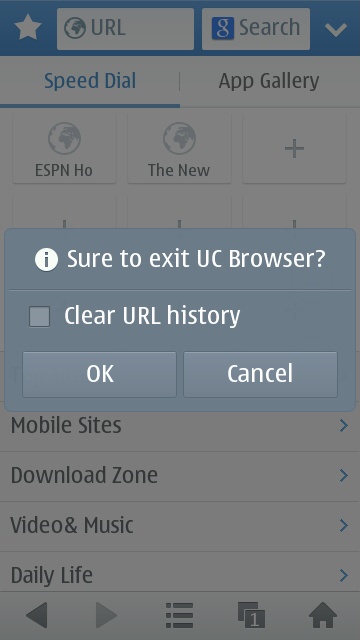 The mess up with the Nokia Store distribution and the occasionally erratic presentation don't really inspire huge confidence, but on the other hand, UC Browser does offer extreme bandwidth savings and is certainly worth keeping as part of your mobile toolkit.